5 Awesome Cartoon Resource Packs for Kids
Minecraft is a game made for young audiences and kids at heart, but sometimes it can get too serious for those who just want a kid-friendly family game. Fortunately there is one good solution: use a more cartoon-like resource pack to brighten up the vibe! Here are 5 awesome cartoon resource packs for kids and families.
Created by Jamizzle, Zigzag is a stylish, high resolution cartoon pack that will transform your Minecraft into a joyous and exciting world. ZigZag features very cute mobs, clean and cartoony blocks, and a painterly style texture art that's very easy on the eye. Applying the Shaders Mod also multiplies the beauty and cuteness of this pack by ten folds – I mean look at those adorable happy creepers swimming on that pond of water! It makes you want to hug them.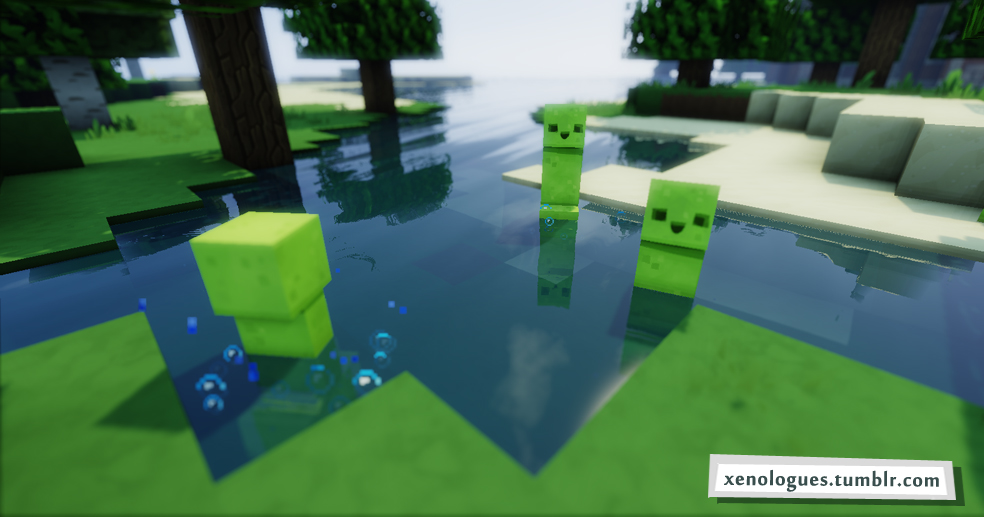 Zigzag is only available in high resolution (128 x 128) so it might cause some performance drop for some low-end computers with little RAM. Zigzag also features some animated textures and connected textures. Jamizzle is still actively working on this project, so expect constant updates and new features soon.
With a lot of happy faces, soft and vibrant graphics, joyful and cheerful ambiance, this pack is definitely a must try and a must have.
Ofcourse everyone knows the popular cartoon series Adventure Time with its vivid world and cute graphics, so having a Minecraft resource pack base on it is of no surprise. There are plenty of Adventure Time-based resource pack, but the one created by username Leonel stands out.
Adventure Time Craft features amazing art work and character design that is based on the series.
But that's not what makes this pack stands out. This pack features the same vibe and feeling you get from watching the cartoon series and that's saying something. Landscape are vivid and colorful, the Nether is still pretty scary, and armor and item art are top quality. If you love Adventure Time or if you are a kid at heart, then this pack is definitely worth checking out.
A very VERY cute resource pack filled with candies, chocolates and hearts. High On Sugar is created by username Yuikami to satisfy her need for cute, sweet delights. Yuikami has decided to share her little happiness to the rest of the Minecraft community by making this unique resource pack public.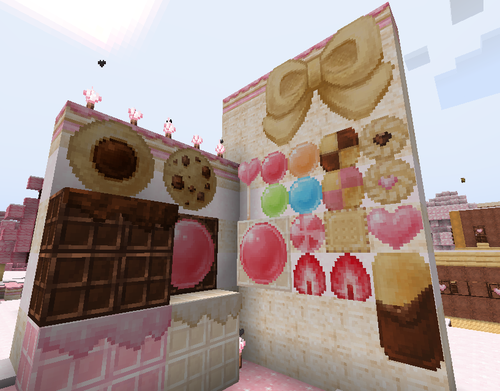 This resource pack uses the default resolution of 16 x and will not affect the performance in any way regardless of your PC specs. In High On Sugar, almost all blocks are chocolate, covered in sweet cream, ice cream, or hard candy. Mobs are also transformed to fit in the sweet wonderland.
There will be cute panda pigs, happy candy-face snowman  and the Wither is a cute floating pink worm with cupcakes! You can never go sweeter than that and I haven't even mentioned the cute pumpkins yet!
One of the best things about this resource pack is that you can customize it by using alternative textures: Axes can be transformed into animated candy chainsaw, change lava as chocolate, or make your pickaxes as hard candy hammers.
This resource pack is perfect for your little princess so she doesn't have to be scared again. Oh and have I mention the cute pumpkins? Seriously, keep an eye out for them.
Based on the original Ray Frenden's "Made of Awesome" pack (now severely outdated) Meringue continued the legacy and added his own touch to the previously wonderful resource pack. This wonderful cartoon pack features well-balanced, fantasy themed art work with colorful and vivid graphics.
Frenden's Meringue Cartoon Pack does not stray far from the vanilla experience, however it does have a more joyful vibe. This resource pack has the default resolution of 16 x so you can easily replace the vanilla pack with it without having to suffer any performance lost. The pack also features mod support for Voxelmap, Better Foliage, and Jammy's furniture mod. Overall, this pack is great for families who loves vibrant colors.
Are you familiar with the popular kid-friendly game called Scribblenauts? Well this pack is dedicated to create the same experience.  The Scribblenauts Resource pack features creative and colorfully painted graphics in a very cheerful art style based on the game of the same name.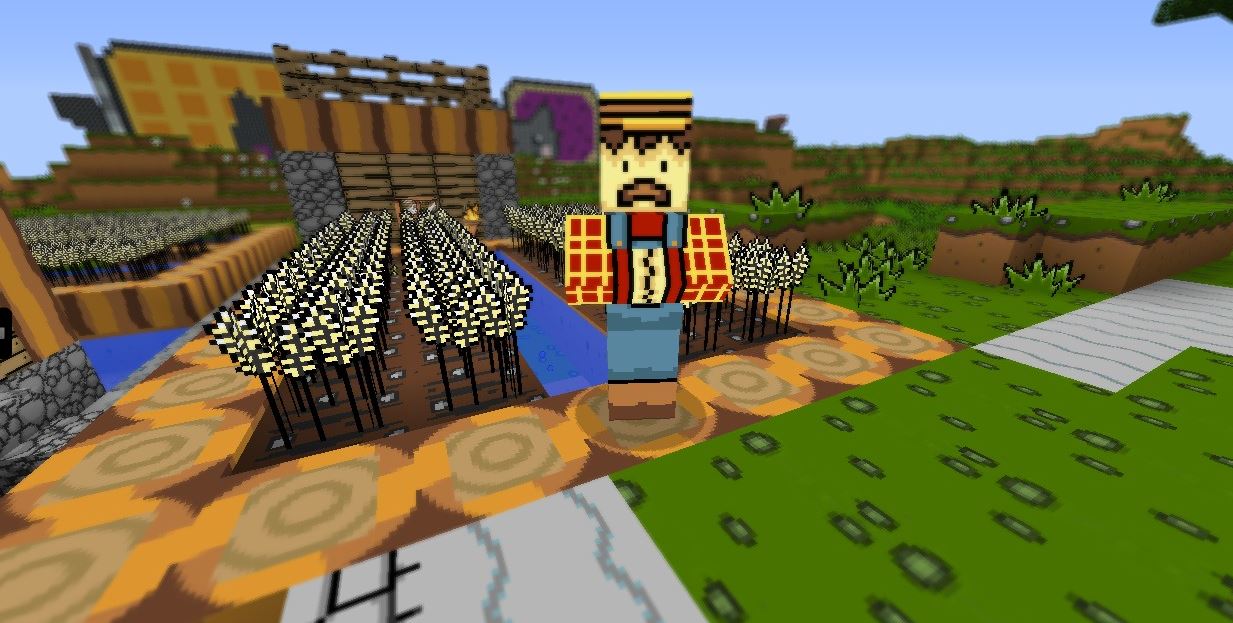 This cartoon pack has a resolution of 32 x 32 which is slightly larger than the default, but doesn't take too much of RAM. The pack contains very cartoony art style that it looks like it was hand drawn by a kid. Color shadings are vivid and bright which makes Minecraft so child-friendly that it's hard to take it seriously. Great for young kids and perfect for Scribblenauts fans.
Play With Your Family
Minecraft is best played with your family and friends. So if you're a parent with a kid who loves Minecraft, then why not play together?
If you are a kid, then invite your parents, siblings, and friends to play along! EnviousHost features quality hosting services so you don't have to worry about the hassle of setting up a server. Just log in, play, and have fun.