5 Server-Worthy Minecraft Seeds
Looking for a great Minecraft seed for your server but having trouble scrolling through list after list? Well good news fellow minecrafter, for we have picked out 5 great seeds that would make wonderful server maps. To successfully create one of these maps, load and generate the world in singleplayer and then upload it to your server, or you can simply open your server.properties and paste the chosen seed right next to the "level-seed=" line.
1.  -1669759022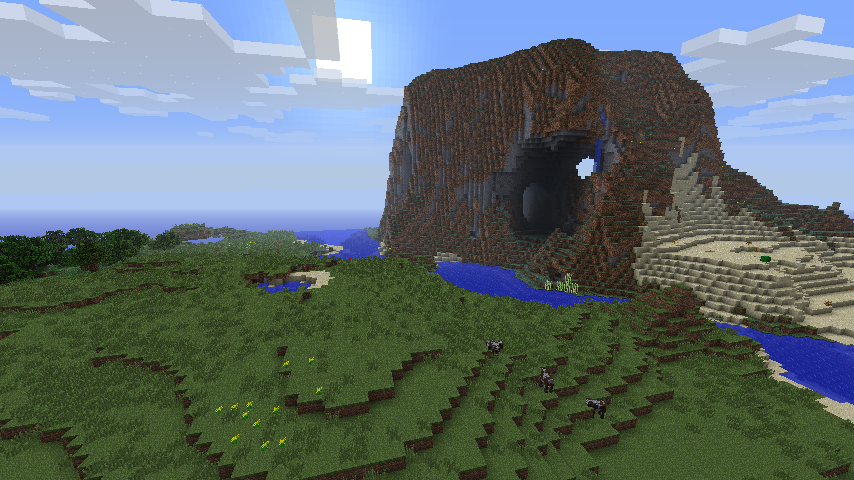 Our first seed features monstrous mountains with very large holes and hollow bodies. The entire map is a big continent surround with water bodies such as rivers with tons of small ponds and lakes. The biomes are moderate to large in size with some hard to access parts. Survival wise, the hollow mountain presents a large quantity of coal and iron ores which makes the early survival days easier. The map also has large plains that spawn several passive mobs for food.  It's an overall wonderful map that is perfect for moderate-large group of players.
2.  5382912268135278272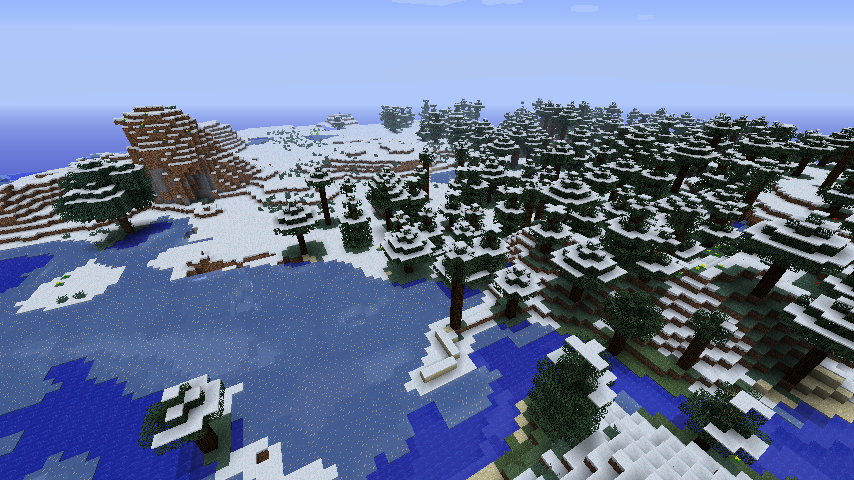 This festive seed will spawn everyone in the middle of a winter wonderland where everything is covered in snow – I literally haven't found a single biome not covered in snow in this map. Surviving in this seed is a little harder due to its snow-filled land, but the mountains and wide rivers make it look nice and cool. There is also the unforgiving tundra forest for your regular hunting and lumberjacking, as well as some cave-filled mountains that regularly spawn hostile mobs. The plain is filled with frozen rivers and ponds with a huge space perfect for construction and building.  This is a seed perfect for winter survival or Hunger-Games servers.
3.  1259116614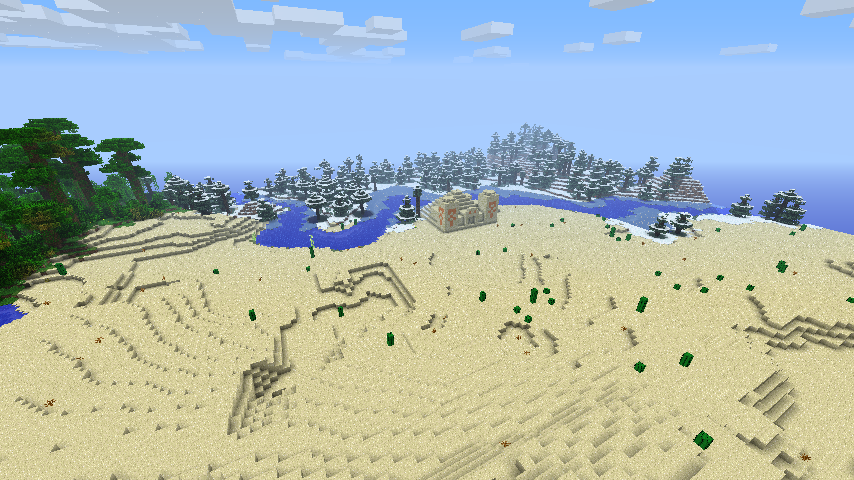 This spectacular seed features a collection of biomes that are moderately separated from each other as well as several pyramid ruins located in the desert. The tundra biome is beautifully separated by a long winding river and features a wide creepy swampland next to it. The desert is filled with tall sand mountains and lava pits and is located right next to a wide plain island, and a clump of jungle. This seed is dominated with desert and snow forest biomes that make building structures and villages a bit of a pain. However, this is a great seed for role playing and adventure type servers for it has nice landscapes and wonderfully distributed biomes and ruins.
4.  417258576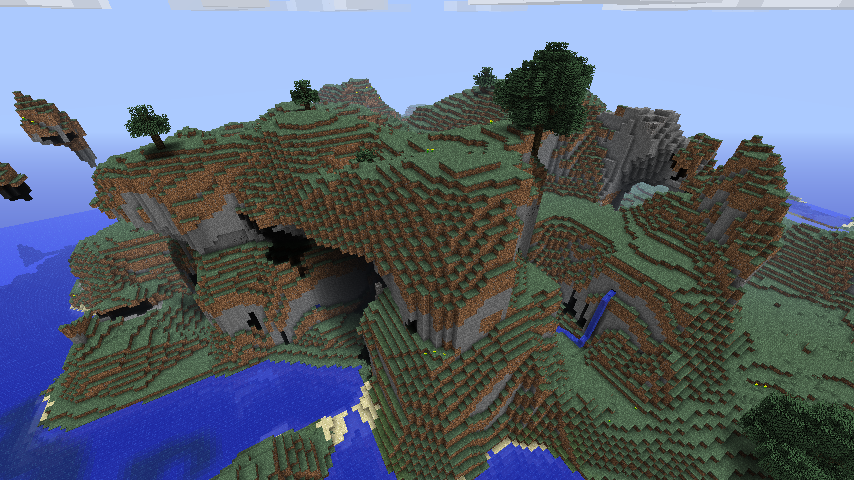 Contrary to the seed "-417258576", this seed (the one that doesn't start with a negative sign) features a lot more floating mountains and weird canopies. This seed has a huge swamp + jungle biome combo with a trap filled temple hidden amidst it that is great for adventurers and treasure hunters. But what make this seed shine are its glorious mountains that look magical and enchanting. I highly recommend this seed to role playing fantasy servers and fantasy creative servers for its jaw-dropping landscape and mountain-top building potential.
5.  Temple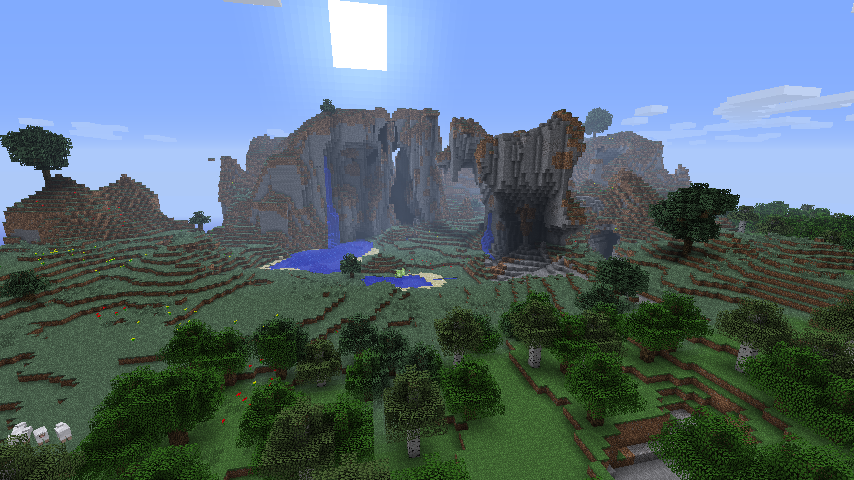 We saved the best for last, as our last seed is actually a famous Minecraft seed known for its seemingly endless forest, wide plains, and magnificent mountains. In fact, the seed "Temple" is one of our favorite seeds by far. The seed features several magnificent-looking mountains that can become their own unique landmarks by themselves. The biome size is huge with limitless building potential, tons of scattered resources, and inspiring sceneries. Temple is a great seed for servers of all sizes and themes.
Your Own Minecraft Server
If you don't have your own server yet, what are you waiting for? Create your own server and start your adventure anew by giving these seeds a try! Host your server with an optimized system and top-quality hardware from EnviousHost to ensure a high performing and lag-free gameplay for you and your friends.
Comments?  Let us know below!  Questions?  Please email us at Support@EnviousHost.com.