6 Resource Packs for Making Minecraft More Realistic
It's easy to think of Minecraft only as a fantasy game because it features dragons, zombies, walking skeletons and other creatures like Creepers and Enderman. And that's true, it is a fantasy game. Very much so. But unlike many such games, where the player is dropped in the middle of a lore-filled universe, Minecraft builds the story around you and your friends. There's no existing storyline that you have to follow and no goals that you have to meet along the way. The game is more about being whatever you want to make it. This is the reason that so many players embrace Minecraft. Without a set storyline to follow, they're able to create one that is truly all their own!
And with the flexibility Minecraft offers, you can also make your world far more realistic. Today, we'll show you 6 resource packs that will help you to immerse yourself even further into the game!
All About the Senses
To go even further into the land of Minecraftia, it helps to really get your senses involved. If the things you see and hear are off-putting, you'll never want to walk in your character's shoes. So let's focus on making things just a bit more realistic…
Realistic Overhaul Resource Packs
There are a number of realism/realistic resource packs out there, and choosing one against another is really just a matter of personal preference. However, here are 3 that we really enjoy: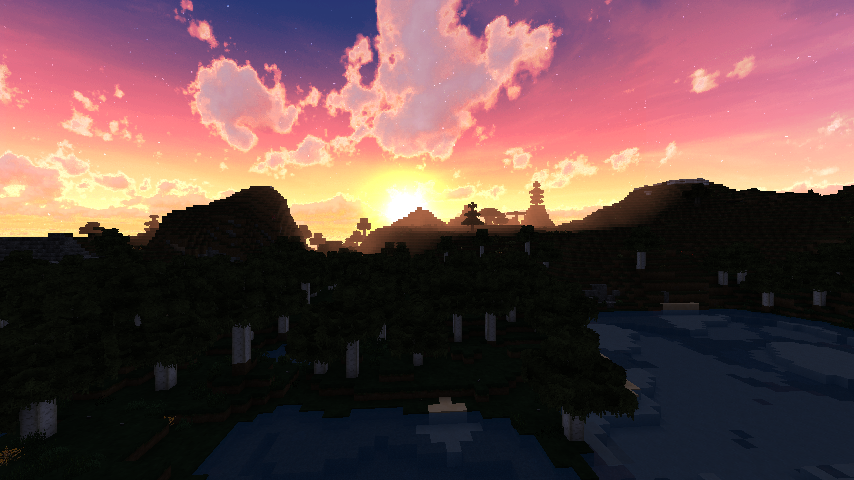 1.  S&K PhotoRealism by SavageStyle
Available from 128x all the way up to 512x, S&K PhotoRealism is a realistic resource pack with textures based on actual photos. The pack has a bit of a rustic texture but merges that with vibrant visuals, fantasy items, monsters and blocks to create a more realistic effect. One of the greatest things about this pack is its exceptional detail of flowers. If you want to check out this pack, you'll definitely want to use either MCPatcher or Optifine.
2.  LB PhotoRealism Reload
One of the most popular realism resource packs is LB PhotoRealism Reload by 1LotS. The pack features a slightly darker theme with a Middle Ages feel. The pack uses a few textures from other resource packs (with permission, of course) and works best in either Medieval or post-apocalyptic worlds. For less impact in performance, you can also use LB PohotRealism in 64x resolution.
3.  Biophelia Resource Pack
One of the most unique resource packs out there, the Biophelia Resource Pack combines a semi-cartoonish style with realistic visuals and textures. Most blocks and objects are well-defined and vibrant, making this pack perfect for creating fantasy-style realistic settings. The detail that this pack offers will surprise you, even in the mid-range 128x resolution.
Resource Packs for Creating Your Atmosphere
Remember, being more realistic isn't all about visual effects. Audio can play a huge role in immersion, as can lighting and shadow effects. There are several resource packs whose sole purpose is enhancing Minecraft's atmosphere. These are 3 of our favorites: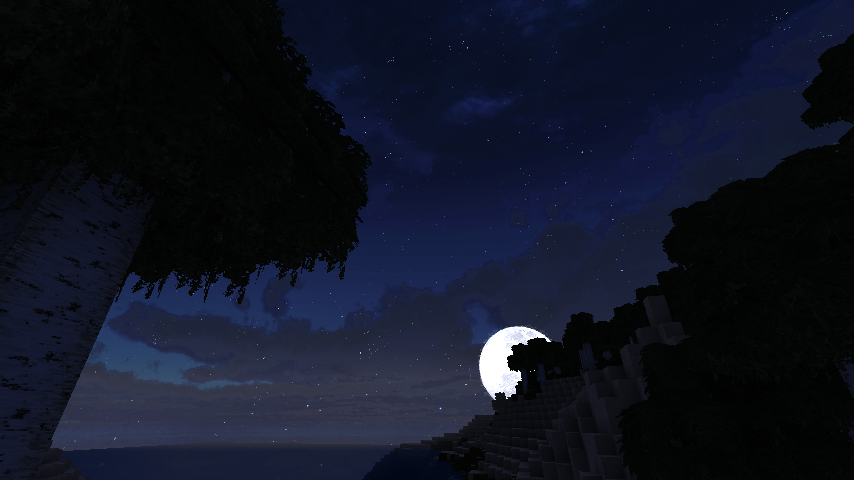 4.  Naturus: Better Nature
Created by Maximux12, Naturus: Better Nature is a unique resource pack aimed at improving the general ambience and natural aspects of Minecraft's default setting. It combines atmospheric audio, like chirping birds, realistic waterfalls, thunder, rain sounds and more to help enhance gameplay through the use of realistic sounds. It also alters a few Vanilla textures. Be careful, though – when you pair Naturus: Better Nature with other resource packs, it's best to only use this one for sound.
5.  Pixel Reality – Luminance
Pixel Reality – Luminance is designed to alter one thing and one thing only: Minecraft's Lightmap. Developed by Wedhro, Luminance features both "light" and "full" versions to dictate the extent of the pack's impact. These lighting changes will certain sources, including lava, torches and glowstones. However, night time and caves will be much darker than Vanilla – almost like real life. To get the most out of this resource pack, we recommend running it on top of any other pack you choose.
6.  Clouds Pack
What better way to create a visual atmosphere than by using clouds? Created by Kyle178965, Clouds Pack is a simple resource pack that replaces the Vanilla skybox with extremely realistic textures of clouds and sky. It also creates some breathtaking sunrises and sunsets. You can also use sun and moon add-ons for an even more realistic visual effect!
Create Your Own Custom Minecraft Community
While adding resource packs like these is a great way to immerse yourself in Minecraft, nothing takes the place of playing with friends! Choose your own Minecraft server hosting plan and Own Your World! We offer top-shelf hosting, the most reliable service and 24/7 customer service that simply cannot be beaten. Create your own server and turn it into the perfect hang-out spot for you and your friends!
And remember, EnviousHost will soon be adding Garry's Mod and Counter-Strike: Global Offensive servers to our arsenal. Get ready! No matter what you play, with EnviousHost, it's always #GameOn!