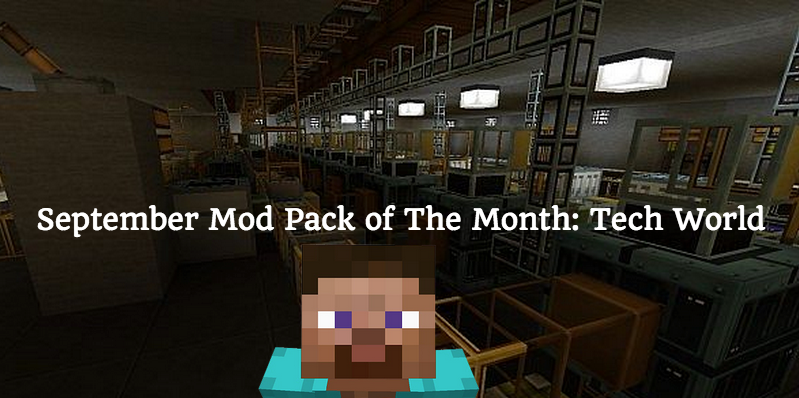 Some might say that technology has become a race. With our November Mod Pack of the Month, Tech World, it can become your best friend. Become the first to set foot on the moon and you're sure to be the envy of your friends! What could be better?!
What You Need to Know About Tech World
Originally created by Muhsinuncool for Minecraft 1.7.10, Tech World is a heavy mod pack focused solely on technological advancements and even contains a "space race" element. You'll enjoy dozens of tier-based technology mods and other content-heavy and script-heavy mods so you need to make sure you're using a reliable host (and it doesn't get any better than EnviousHost!). Currently, the mod pack is in version 2.0 and still undergoing more development.
What's Included in Tech World?
Tech World includes tons of popular technology mods. There are automation mods like Advanced Machines, Mine Factory and Buildcraft, but there are also content-heavy tech mods like Computercraft and Industrial Craft. Then there's the all-time space race mod, Galacticraft. This one is awesome! Of course, having tons of machines to manage will require some new energy sources, so this is where mods like Advanced Solar Panels come in handy. And as if that wasn't enough, Tech World tops all this off with the Rotary Craft mod and all of its add-ons, as well as the Fun Portal Craft mod.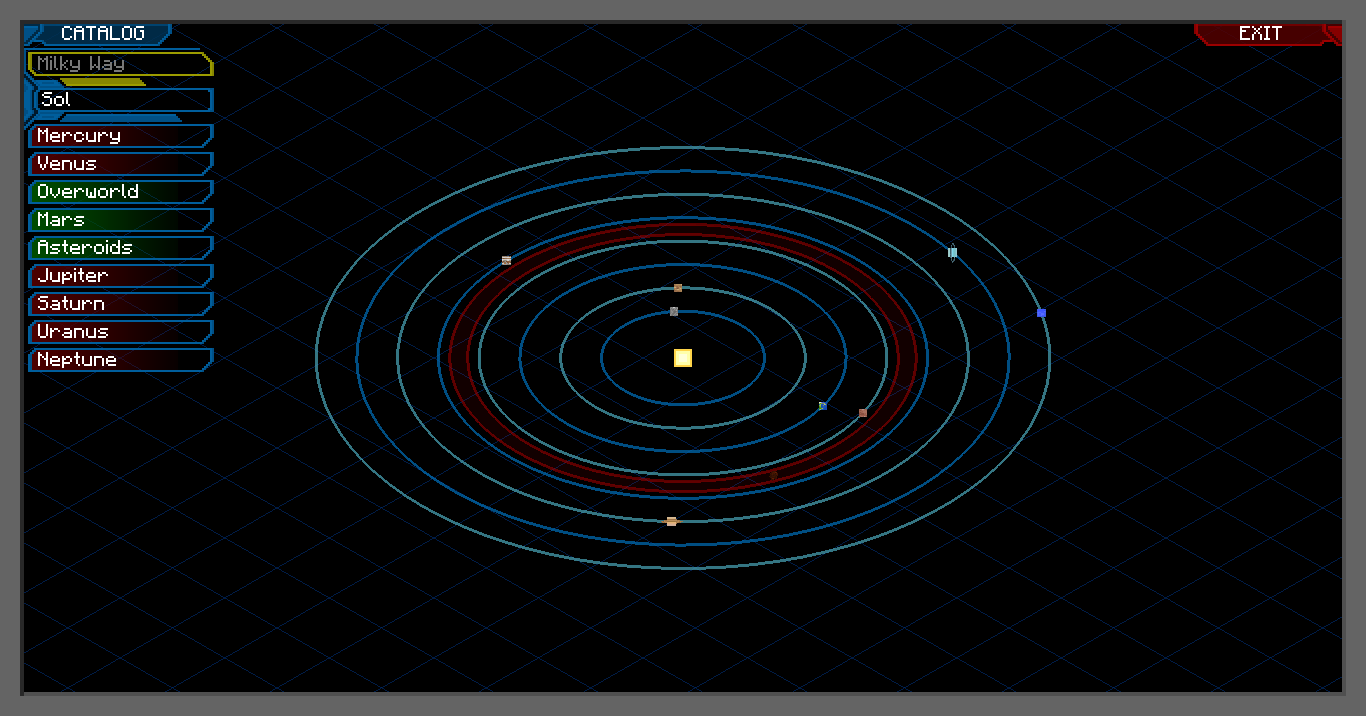 Galacticraft's space race may end up being your primary focus when you play this mod pack. This particular mod will keep every player informed on his/her own progress, as well as the progress of each other player, in terms of making it to space. The first time you play, you'll see a flag you can plant on the moon or even other planets! How cool is that?! This is all available through the "space race" manager in the bottom right side of your menu.
If the space race just isn't your thing, there are still plenty of other things to do in Tech World. For starters, you can create a powerful weapon or tool through Tinker's Construct, create the ultimate armor with Modular Powersuits or even build your own breathtaking cityscapes connected by long, stylish rails and mine carts furnished by RailCraft.
Do You Believe in Magic?
Although magic isn't the highlight of the Tech World mod pack, it does still exist. There are three main magic mods in this pack: Soul Shards, ThaumCraft and Mystcraft. These all blend perfectly with the technology-hungry theme. Utility mods like WAILA, Inventory Tweeks, Not Enough Items, Damage Indicator and Rei's Minimap are also present to help players navigate their way through the world and make life in Minecraftia just a tad bit easier.
Tech World's Multiplayer Gameplay
Tech World does also feature mods to enhance the multiplayer experience, including Hats and Morph. It also features the popular performance mod, Optifine, which helps reduce client-based lag. If you're looking for the perfect mod pack to explore with friends, Tech World is it!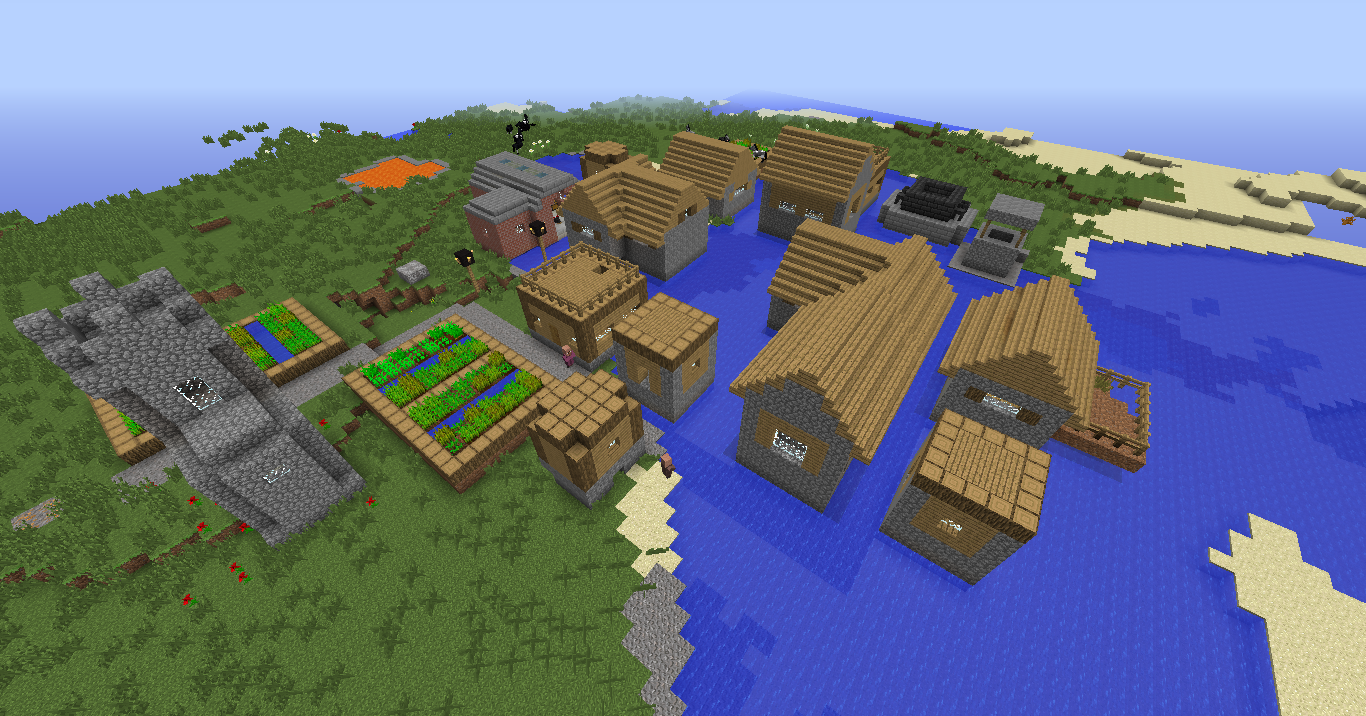 No matter what sort of gameplay you enjoy, Tech World is a great overall mod pack option. We wouldn't call any of the mods installed in this pack unnecessary, but you can always tinker around to customize the gameplay you want!
Mods Included in Tech World
– Advanced Machines AS
– Advanced Solar Panels
– Applied Energistics 2
– Big Reactors
– Buildcraft
– Chicken Chunks
– CodeChickenCore
– CoFH Core
– CoFH Lib
– Compact Solars
– Computercraft
– Custom LAN Port
– Damage Indicators
– DragonAPI
– ElectriCraft
– EnderIO
– Ender Storage
– Engineer's Toolbox
– Extra Cells
– Galacticraft Core
– Galacticraft Planets
– Hats
– Hat Stand
– iChunUtil
– Industrial Craft 2
– INpureCore
– Inventory Tweaks
– Ironchest
– Legacy Java Fixer
– Logistics Pipes
– Mantle
– Micdoodle Core
– Mine Factory Reloaded
– Mobius Core
– Modular Powersuits
– Morph
– Mystcraft
– Nether Ores
– NotEnoughItems
– Numina
– Open Blocks
– Open Mods Lib
– Open Peripheral
– OptiFine
– Portal Gun
– Powersuit Addons
– QuarryPlus
– Railcraft
– ReactorCraft
– RedstoneArsenal
– Rei's Minimap
– Rotary Craft
– Slick Util
– Soul Shards Reborn
– Sync
– Tinkers' Construct
– Thaumcraft
– Thermal Dynamics
– Thermal Expansion
– Thermal Foundation
– Translocator
– Waila
– Wireless Redstone ChickenBones Edition
How to Install Tech World
To install Tech World, you have to first download and install The Technic Launcher:
Step 1. Go to the Technic Launcher Download page, find the appropriate download for your operating system and download that file.
Step 2. Once you've downloaded the Technic launcher, open the launcher and follow the prompts and instructions included therein.
Step 3. When installation is complete, open the launcher and log into your Minecraft account.
Step 4. Navigate your way to "Modpacks" (the middle tab).
Step 5. On the upper left side of the screen, press the search box and type in "Tech World Modpack".
Step 6. Click on the Tech World mod pack and begin installation. Make sure to install "Tech World Modpack" by MuhsinunCool as there are other "Tech World" packs out there created by different users.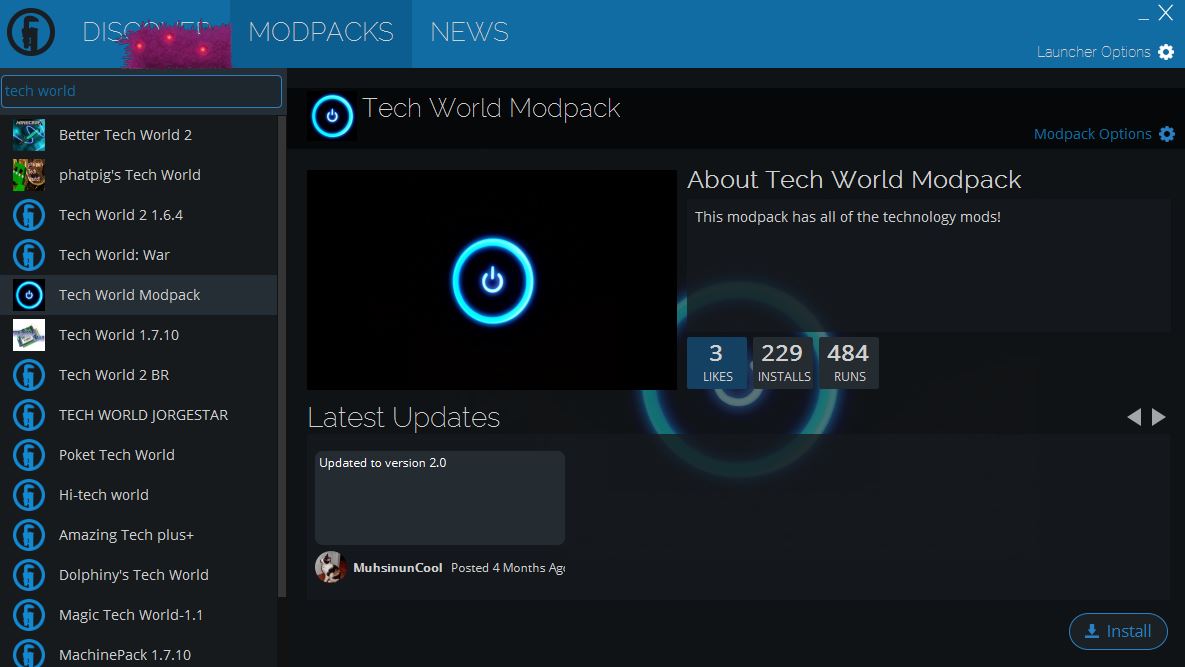 Step 7. Wait until all the files are downloaded and press "Play". #GameOn!
Try Tech World for Free This September
Fall is almost here and the holidays are right around the corner. But why rush ahead?! Let's greet September with a bang! EnviousHost will be hosting a free trial server for the entire month feauturing our mod pack of the month, Tech World! If you want to join this month's MOTM, grab a Technic Launcher and install the Tech World ModPack. Then log in to motm.envioushost.com. and join with others trying to win a space race on our trial server! Ready your flags and get started today!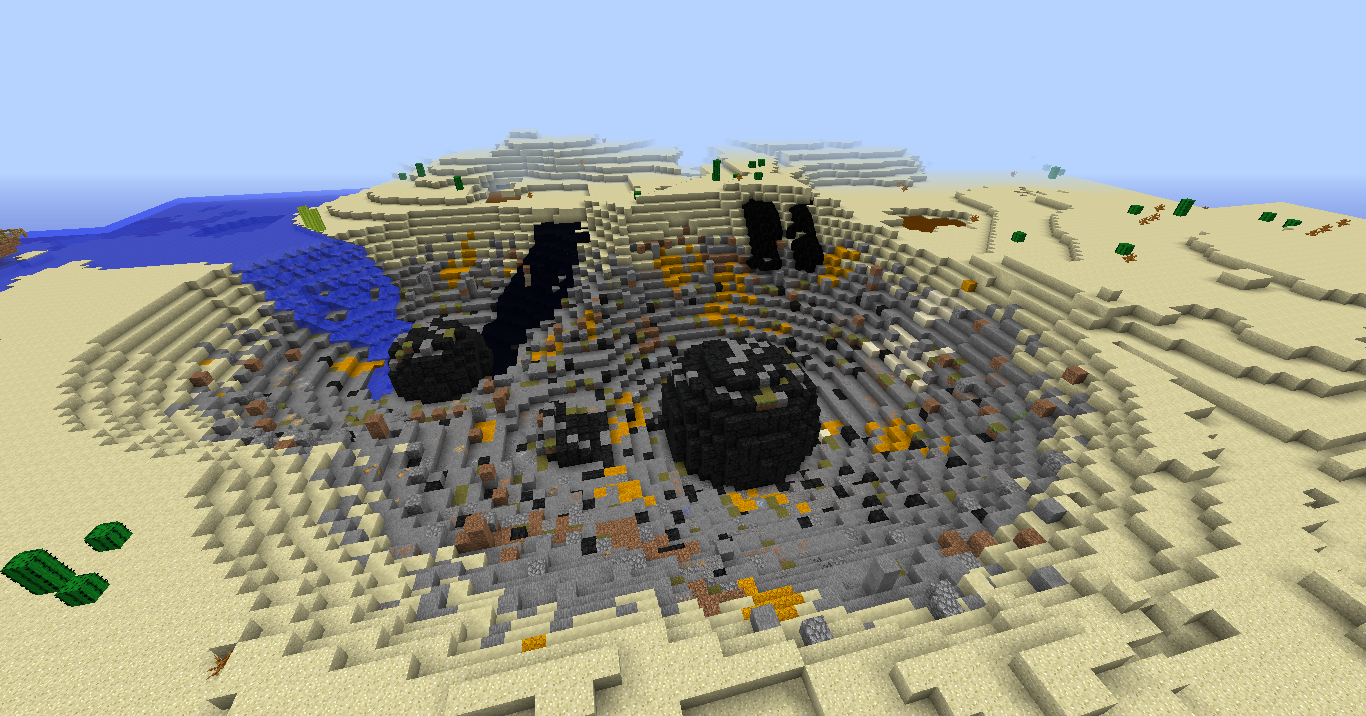 Heavy mod packs like Tech World can be difficult to host! For many machines, it would be almost impossible for users to host and play packs like this on the same unit. So why not let us host it for you?! If you're ready to start your world and want to play using heavy mod packs like Tech World, then you've got to grab your own bedrock-solid Minecraft server! Laggy gameplay got you down? Not with EnviousHost! Our SSD servers are firing on all cylinders and ready to get you into the game like never before! As if that wasn't enough, we also provide 24/7 support to all our customers. Grab your server and #GameOn! today!