My Blocky Valentine
It's the time of the year again to get love struck and corny! Have you secured a date this Valentine?
Now I know what you are all thinking – "why extend this occasion to the Minecraft community?" Well my answer is simple: whether we like it or not, about a third of Minecraft's players are not as young as you think. Besides, this lovely occasion isn't just about chocolates and smooches, it's about showing love… and kids could use tons of it.
If you're some nerdy kid who wants get a date this valentine, here are some juicy Minecraft one-liners, pick-up lines, and card ideas that you could use to win his/her blocky heart and earn a date this hearts day!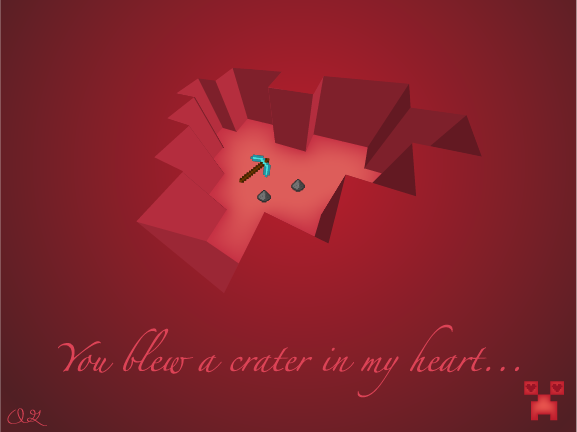 One of my favorites is this subtle yet romantic message created by Ibrahim Tigri. This image comes from DeviantArt among with many of his creations. Check it out!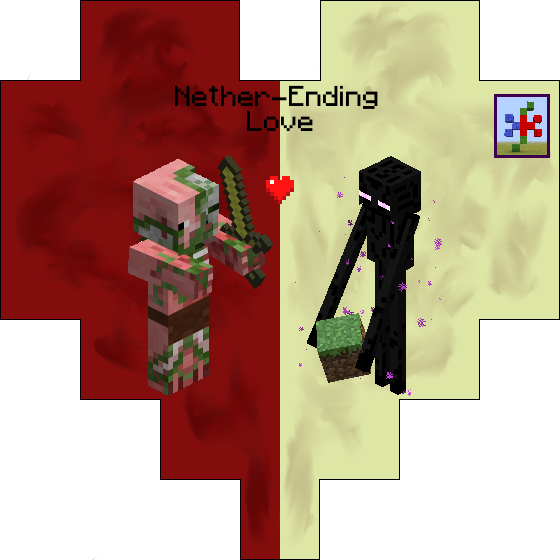 An image that only hardcore Minecraft players can relate, Nether-Ending Love, by CraftyKids, shows a smart play of words. And yes, it is nerdy… but one that I'm sure Minecraft gals would appreciate. Browse other arts from CraftyKids by visiting Planet Minecraft.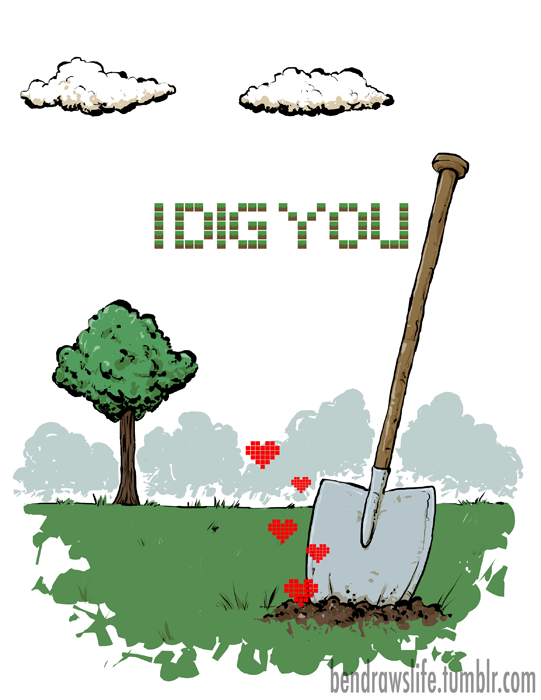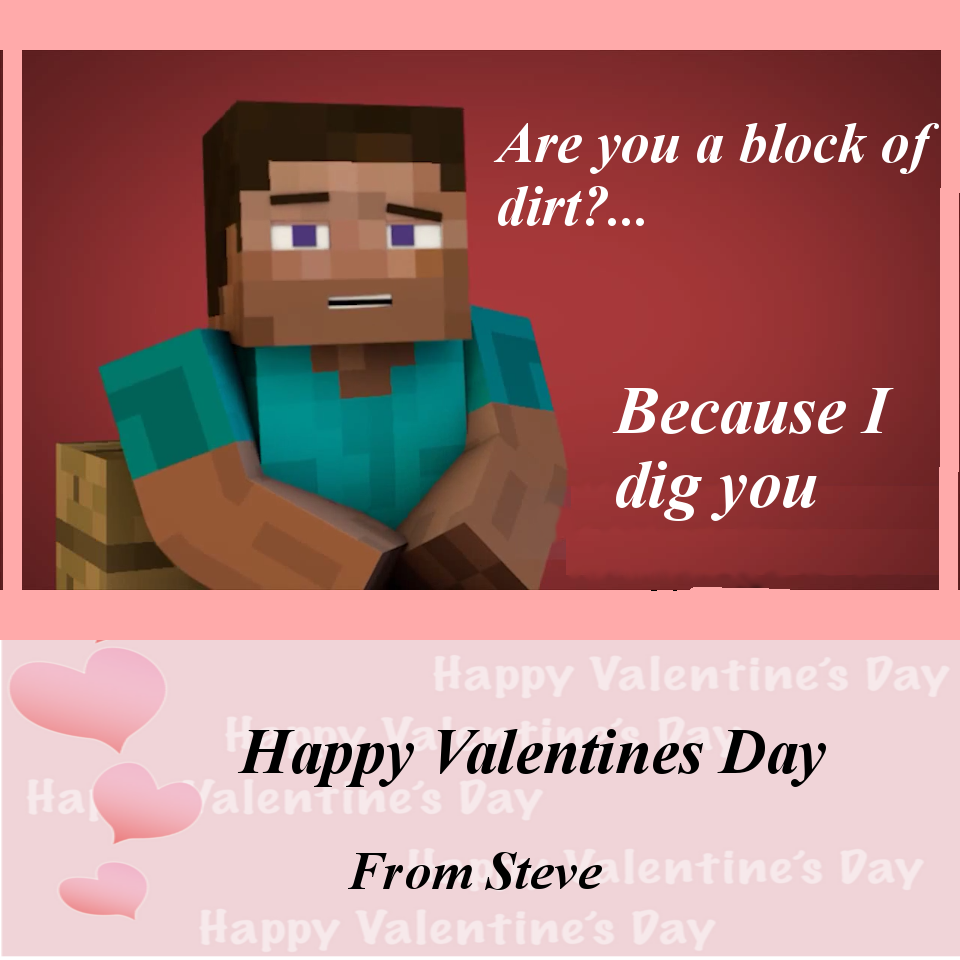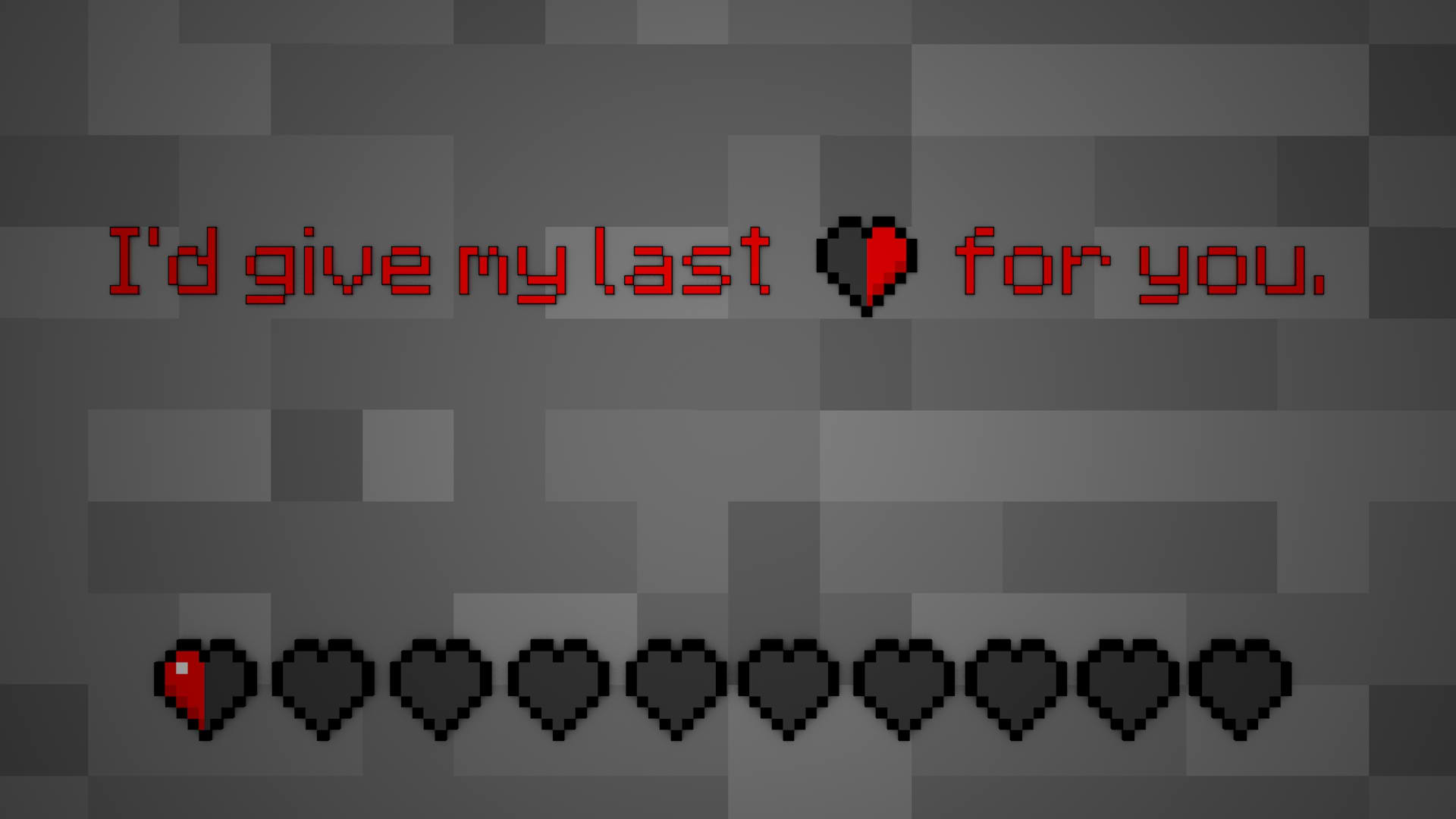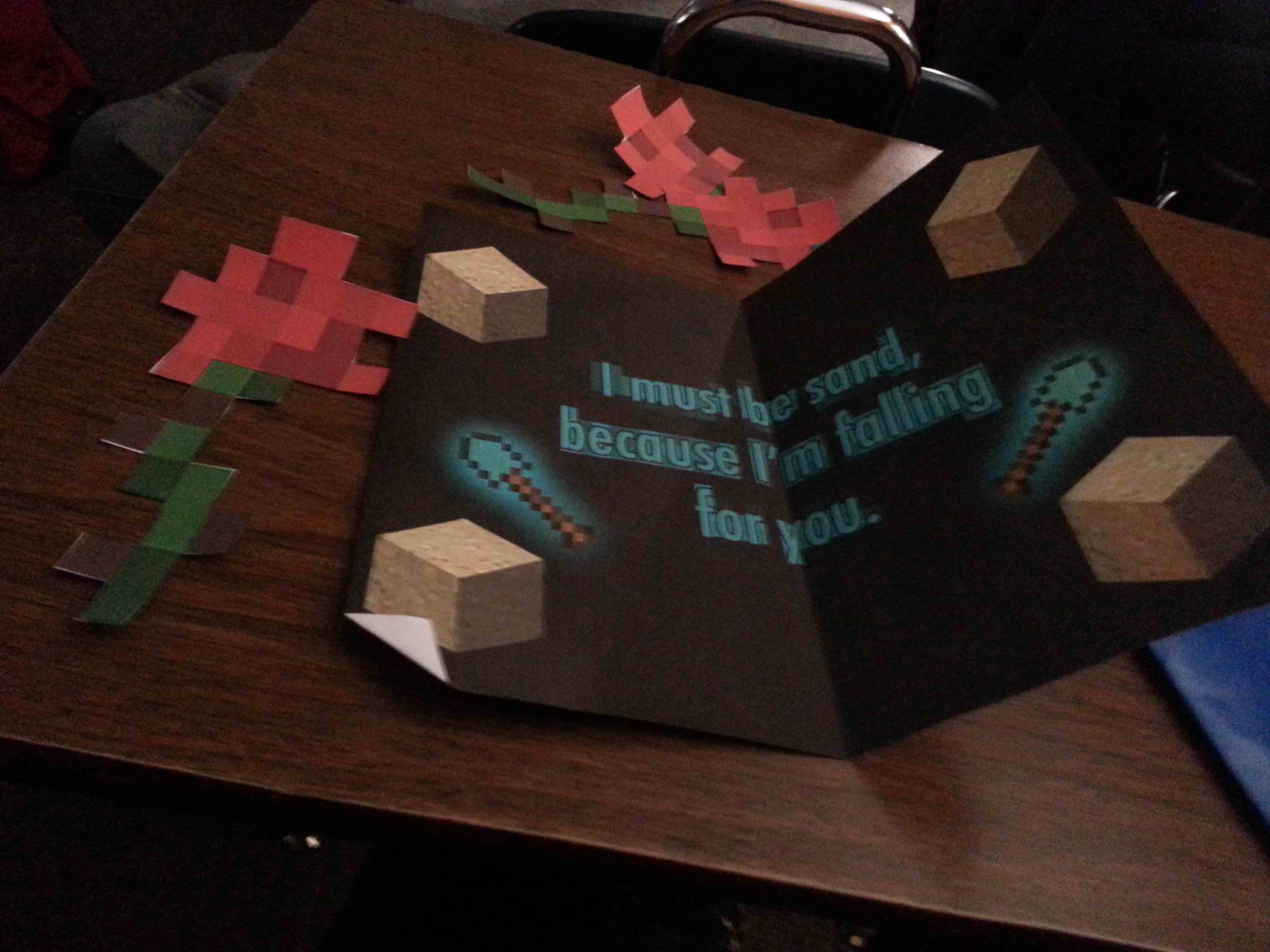 On the same thread, is an image of this real life card with a nerdy quote that only Minecraft players are able to relate. But Still, I'd give this one a +1.
Do You Love Minecraft?
I know a lot of couples who play and enjoy the game together as a form of a mutual bond, Knowing if you are at sync with each other is one of the key to a successful relationship, and what better way to find this on a long distance than to make a house and live together on a virtual blocky world? Yes, Minecraft had introduced tons of lovers all over the world as well, but it doesn't stop there, Minecraft valentine's videos are spreading across the internet as well – both for personal use, and for recreation purposes. And let's not even go through Minecraft Wedding Cakes. Now I won't be showing you my Minecraft Valentine video (That's personal), but I'll be showing you this video from iHasCupquake that's filled with facts about Valentine.
Invite the person you love on a date, be it your mom, your dad, or your meema. You could also just invite lonely stranger this Valentine for a cup of tea and I'm sure you're going to make her day complete, or just spend the afternoon playing with your crush for a blocky Valentine. Share your love and don't forget to smile. – A reminder from Envioushost.com
Disclaimer: We do not own nor take credit to any of the creations listed here. All credit goes to the talented individuals and Minecraft players.