On January 21st, Microsoft made a series of big announcements about Windows 10. The big announcement to gamers, though, had nothing to do with a new operating system. Microsoft also revealed plans to bring consumer holographic technology to the marketplace in the form of the all new HoloLens. This new technology will allow everyday people to live in a virtual reality (complete with holograms everywhere!) that will revolutionize the way we work, communicate and, most importantly, PLAY!
Many Minecrafters are all abuzz because one specific use-case Microsoft shared for HoloLens is the ability to bring all your favorite Minecraft builds to life.
Minecraft Creations EverywhereImage by Kotaku
The really awesome thing about HoloLens is that it adds holograms into the world around the user whereas other virtual reality simulators have always simply placed the user into another dimension. Rather than altering reality, though, HoleLens allows wearers to enhance their current surroundings. So what are we really looking forward to? BUILDING MINECRAFT CREATIONS EVERYWHERE!! Here's a sneak peak from Microsoft's YouTube channel. Look for a really epic Minecraft build going on about a minute into the video.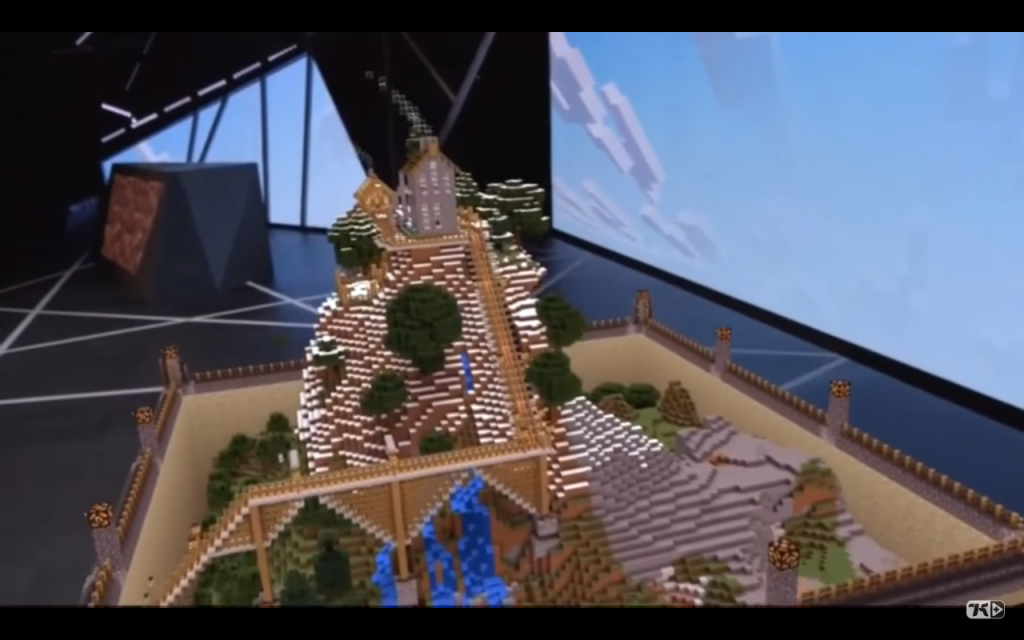 Image by Kotaku
Are you guys as pumped for this as we are? Of course, we'll be publishing more about Project HoloLens and Minecraft as soon as we have more to share. In the meantime, tell us how you'd like to use HoloLens to see your Minecraft world in the comments below!