There is no doubt that Minecraft is filled with so many codes, tricks and amazing techniques for building, fighting and surviving. You can learn some of these simply by playing the game, however, you can get even a better understanding of these concepts from Minecraft books. There are so many wonderful books out there that will teach you all types of skills for Minecraft. Here are just 5 of the top books to help improve your game:
Minecraft For Dummies
This is a great beginners guide to all things Minecraft. It explains Minecraft in all three areas of gameplay including Survival Mode and Creative Mode with easy step by step instructions. It teaches block creation and explains different biomes in detail. This book also gives helpful tips on finding resources, building, mobs and so much more. The Minecraft For Dummies is an awesome guide for those of you just starting out in the Minecraft world or anyone wishing for a deeper understanding of the game.
Minecraft: The Ultimate Reloaded 70 Tip & Tricks Your Friends Wish
They Knew Before You Beat Them
This Minecraft book by Jason Scott teaches survival skills and how not to lose. It offers amazing farming tips and tricks to help you not die. If you want to up your level of competition and learn to survive longer and better, this book is a good resource for just that.
Minecraft Servers Lists And Guides
By: Voltage Guides
Many of us enjoy playing Minecraft alone, however, finding new friends and play Minecraft with others can be just as fun. This book gives you a list of servers so in order to help you find new friends and new ways to play this amazing game. No longer do you have to do an internet search when you want to find a new server. All you have to do is open this book and find them for yourself!
Minecraft Strategy Guide: Mobs Combat, Tips & More
This Minecraft book helps you to become a better fighter, how to build better buildings and teaches you how to better protect yourself during the game. It give you good strategies and concepts that help you live longer and fighter better. This is especially a great book  if you are beginner in the game.
Minecraft Encyclopedia: The Ultimate Resource For Everything You Need
By: Minecraft Books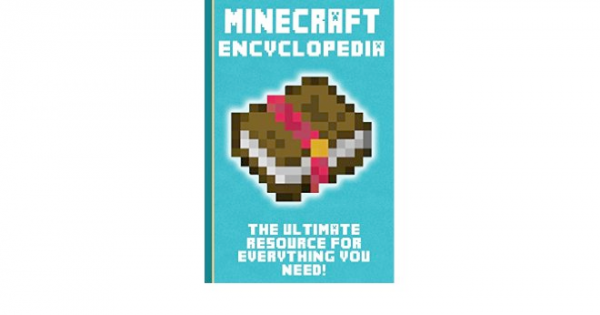 Do you have questions about Minecraft? Are looking for more concepts of play? Are you using your tools to their full potential? This Minecraft Encyclopedia has everything you need to know all in one book. It's all things Minecraft. If you need a one stop resource to the game this book is an amazing guide.
There are so many awesome Minecraft books on the market. Check these five out. If you have any questions, ideas or know of any other awesome books please leave us a comment. We welcome your ideas.