And not just aesthetically either! Here we have a list of add-ons and mods that will make your game a bit more "realistic" in both gameplay mechanic and visuals! So check out our list, install the ones you want, and have fun!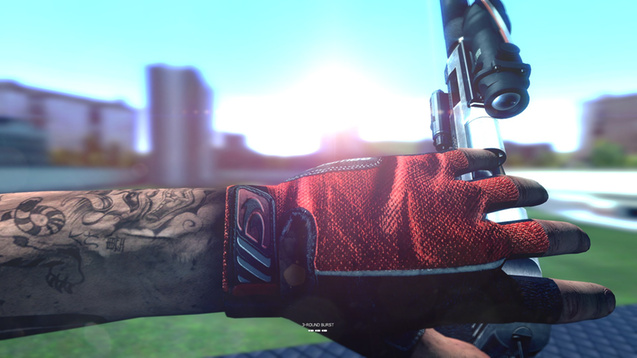 First on our list is the unique mod under the title Life Mod. Life Mod is a CPU intensive add on that mainly changes the effects and shaders of the game to make it more scenic and realistic.  The mod doesn't just alter things look, but also adds tons of new features to potentially increase the game's realistic-ness and make it more immersive for overall gameplay experience. Life Mod features a series of tools and utilities to help users take realistic videos and photos that otherwise wouldn't be possible in the game. The mod also adds the following tools and functions: color and bloom modifications, preset editor, mask/ helmet overlay, cinematic overlay, distortion effect system, fog system, FOV changer system, dynamic shadows and dynamic depth of field (DoF), a bunch of tweaks and optimizations, and a hole lot more.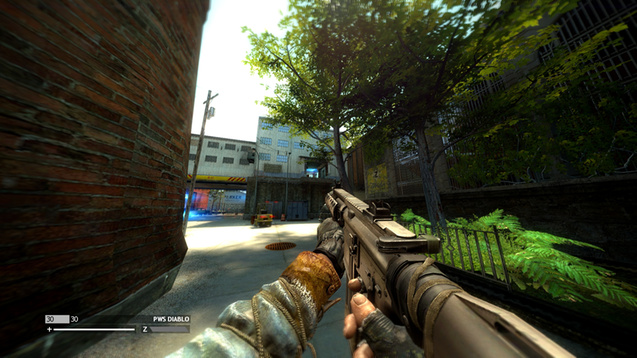 Even though it is a client-side mod, a lot of functions won't work on servers unless they too have the server-side mod installed.
If you strive for realism, then a proper day/ night cycle is a must-have. And Atmos is just that. Created by username looter, Atmos is a complete rewrite on the mod called Atmosphere that was created by the same author. To change the add-on's settings, all you need to do is head over to Spawn Menu -> Utilities -> Atmos -> Settings. The Atmos mod is coded to support as many maps as possible and uses a new env_skypaint sky shader functionality. Overall, this is a nice mod that makes the sun and moon rotate in the sky and adds a nice weather system to make the world feel more alive.
How many times did we play Gmod and wished for the enemies to break down the door and role play an invasion? Well this mod got the first one down! Created by Rynoxx and Exho, this mod is a gameplay addon for people who enjoy to break down doors or have their doors be broken down without using a locker weapon.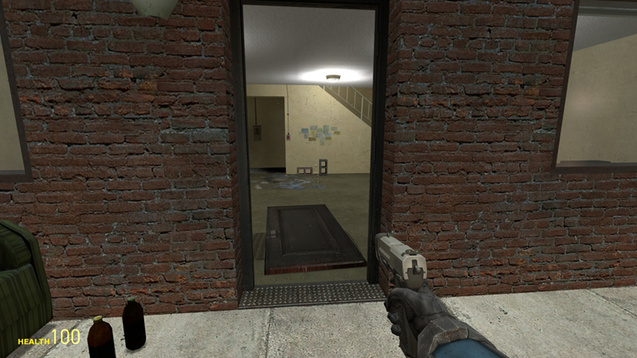 This wonderful mod makes all Half Life 2 (HL2) doors have health points. Shooting down or attacking doors will reduce its health, and once it hits zero, the door will break and fall down. The mod is not compatible with Door Locker addons, so make sure you disable them first before using this.
For role players, imagination can only get you so far. But if you really want to immerse yourself in the environment or scene that you are playing, adding an background music will take you further. Created by slaugh7er, Nombat is an add-on that adds both ambient and combat -based music to the game. When there are no hostile NPCs nearby, ambient music will play by default, but when combat erupts, the music will seamlessly shift. What music will it play you ask? Well that depends on what music pack you will install. The available music packs are from other games like Borderlands 2, Fallout 3, and even Elder Scroll V: Skyrim. There are also other contributors who created their own packs so be sure to check them out.
This is a simple but very useful mod that changes the flashlight rendering system so you can see other player's flashlight. It allows players to modify their flashlights to emit a different color, have a more light radius, or adjust light level. This add-on works as a server-side add-on and allows players to edit their flashlight when installed on client-side.
One thing that we didn't know was missing until this mod pointed out was Garry's mod's lack of a "Fly By" sound. Created by Sofi, this is a simple add-on that adds a dynamic wind sound when props fly past you. This mod applies to most props, ragdolls, and much more. Volume ranges, pitch sound, and volume scale can be modified via server console.
Add Mods to Your Very Own Server
Of course there are tons of other Garry's Mod add-ons that you can use and install to improve your gaming experience, but if your friends don't have the same mods installed and you decided to play with them, then some features will not function correctly and might cause awkward scenes, or worse, errors. if you really want customize your game and make it more enjoyable with your friends, then create your very own server and install server-side mods! Enjoy Garry's mod like never before with the help of EnviousHost. EnviousHost features top of the line hosting services for Garry's Mod, Counter Strike: Global Offensive, Minecraft, and StarMade. On top of that, EnviousHost also delivers 24/7 support and hassle-free set up so you can focus on your gaming.