Our Favorite Custom Maps for Your Minecraft Server
Continuously spawning in a vanilla-generated map can be boring and sometimes frustrating.  This is why there are thousands of player-crafted maps that aim to improve the overall gameplay while still staying true to the vanilla Minecraft lore. Here we have a list of 3 amazing custom maps that are so much better than your default Minecraft generated world.
These maps can be used on any server to deliver a unique Minecraft experience and can be tuned up to create a specific theme to your server. And, with a help of some multi-worlds plugins, you can even install and play these maps simultaneously to your regular world.
Realm of Etherion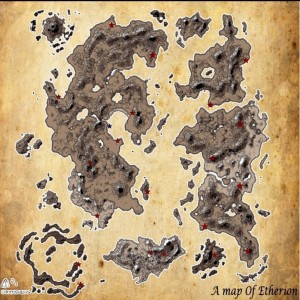 Created by Sergialmeridial, Realm of Etherion is an open-world survival map with several unique biomes, wonderful terrain, and amazingly huge mountains. The map features pre-made villages and temples with lots of secrets and hidden dungeons. The map is highly detailed and has balanced ore distribution that is excellent for survival servers.
The map is great on almost all types of survival themes I can think of – perfect for moderately big servers with around 30 players and custom NPC plugins.
Recreation of Earth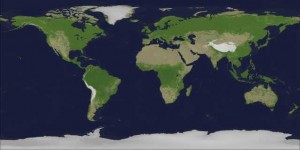 One of the most amazing survival maps I have seen is the dramatic recreation of The Earth. With a scale of 1 block = 1 nautical mile, The Earth is a huge map created by Salexp that features a customized ore distribution that is based on the real world. The map only features landscape and natural land marks allowing the players to re-create cities according to what they want. The endless potential of this map can start anywhere from re-enacting world war, to faction war server with a goal to dominate the world!
Perhaps the only factor that will discourage you from trying this map is its enormous file size. The map has about 3.5 gb of uncompressed size – imagine uploading that size.
Crafting Azeroth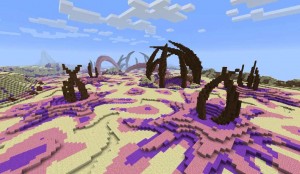 I would say that one of the best custom Minecraft maps is Crafting Azeroth. Created by a talented individual named Rumsey, Crafting Azeroth is an impressive recreation of the World of Warcraft Map. Most of the map's terrain was generated by a custom software auto-map that made the project possible. All the great landmarks and wonderful structures were hand-crafted by the map builder and some helpers.
This full-scale reproduction of Azeroth took a massive 275 square km of blocky Minecraft goodness, allowing you to explore the land of WoW once again without the uber monthly subscription. A dedicated server of the map is available for everyone to explore, but if you want to host your own, no one is stopping you from uploading a 24GB worth of file.
Get Started at EnviousHost!
Interested in making your own custom map? Want to see it go public? EnviousHost offers one of the most amazing Minecraft hosting services at an affordable rate.
With the top quality hardware and optimized systems, EnviousHost can handle massive maps as well as multi-world servers and run it like a breeze. Big or small, EnviousHost is the perfect hosting site for your Minecraft servers.