Celebrate Minecraft Holidays in 2014!
Celebrate Holidays with your friends from around the globe and transform your server into a place that's festive and merry. So what's stopping you? Go an extra mile and add an epic Christmas Tree Schematic, use a festive texture pack, try out the merry resource pack music, add holiday based plugins, and try out Holiday-inspired mods! With Minecraft, anything is possible and we're here to help you get started.
Minecraft Holiday Skins
Let's start out by dressing right for the party. Choose from dozens of festive skins from Santa Clause to holiday girls and start the change with yourself (or your avatar rather).
Become the Christmas Spirit (actually an old man) this holiday and roam around the tundra with this skin.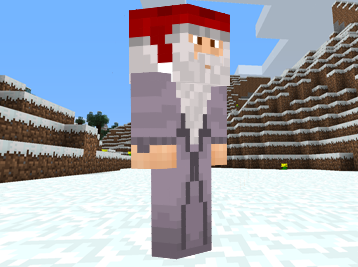 I always have a thing for girls in a Santa dress, maybe it's the color. But enough about me, now you can also bring joy to your server by being the cute Santa girl!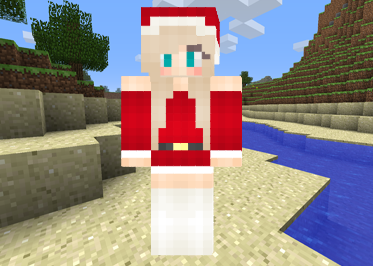 Talk about sexy overload! Be a half-naked Santa derp and face the New Year with your polka-dots undies and surprise everyone with your bold appearance.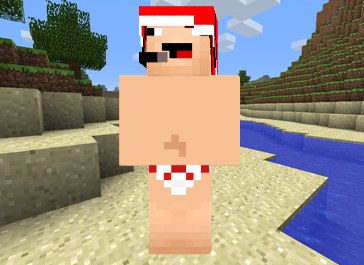 What kind of winter holiday doesn't have the iconic Santa Claus? Become the icon and deliver gifts to everyone in your server. Now you have all the reason to trespass!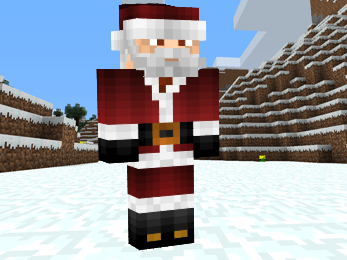 Minecraft Holiday Schematics
Next, improve your server by placing an epic festive tree and similar schematics to represent Christmas, Chanukah, and other holidays. Using plugins like worldedit, you may place the creations of other kind-hearted fellows to decorate your world. Just download the desired schematic and upload it to your server, then choose the right spot and poof!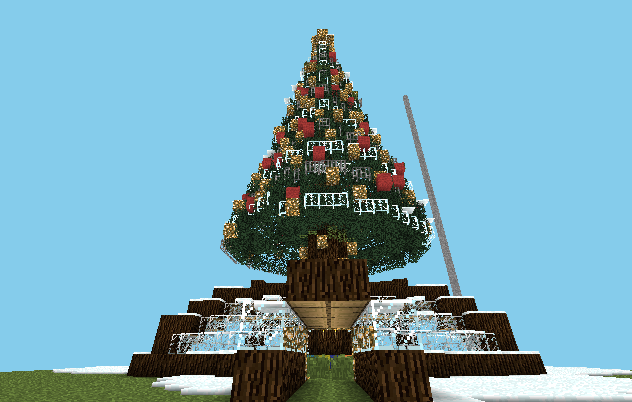 Decorate your server with this beautiful and festive Christmas tree. This tree schematic is hollow making it possible to improve it with redstone lights. Place it wherever you deemed appropriate and improve the overall mood of your server.
Holiday Resource Packs
Share the happy the ambiance to your players and invite the spirit of Christmas to your Minecraft world by assigning a custom resource pack for your server. (Note that you'll still need the right patches to use high res texture)
The HerrSommer A Christmas Carol Resource Pack provides high quality 64x texture that brings out the essence of the holiday season. With its ginger bread zombies, thin Endersantas and colorful blocks, this pack is great even after the holidays! The pack is even updated for Minecraft version 1.7.X, leaving you with no reason not to download and try it.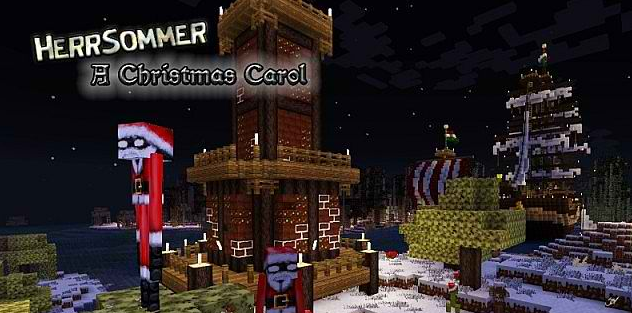 Are you loyal to your Sphax Pure BDcraft resource pack? Then why don't you try its Christmas version? Sphax XmasBDcraft brings the joy and spirit of holidays to your favorite pack. Tailored for a Christmas look, Xmas BDcraft features retextured Creepers, Enderman, and other mobs. This pack will also turn melons, TNTs, and other items into gifts for late a trick and treating.

Zaurx Craft Christmas Resource Pack delivers holiday in a subtle yet extra ordinary way. This holiday version of the Zaurx Craft Pack includes custom sounds and music, turkeys, Santa villagers, and so much more. But what I like most about this merry resource pack is the fact that it doesn't stray far from the default vanilla pack making your Minecraft experience close to the original yet festive in its own unique way.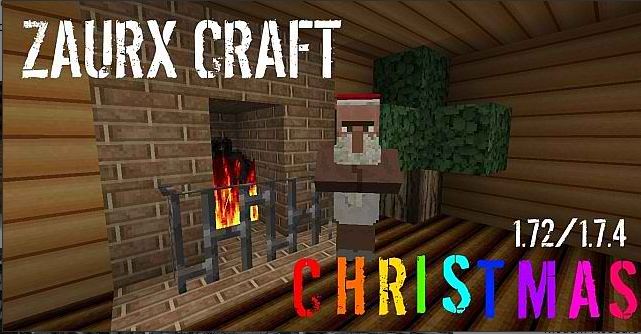 Minecraft Holiday Mods
Now if you really, and I mean REALLY, want to make your holidays special, go ahead and install one of these special mods that were made entirely for this event!
Christmas Festivities Mod 2 is a Minecraft overhaul mod that adds a bunch of new festive blocks, mobs, candies, items, snow globes, and so much more. This ambitious mod brings a winter wonderland with 6 new biomes with pre-built structures. The mod is fully compatible in multiplayer as it also features a community-wide gift exchange system perfect for in-game Christmas parties! The new tasty holiday treats along with the new giant laden trees, this mod will, without a doubt, fill your world with holiday magic!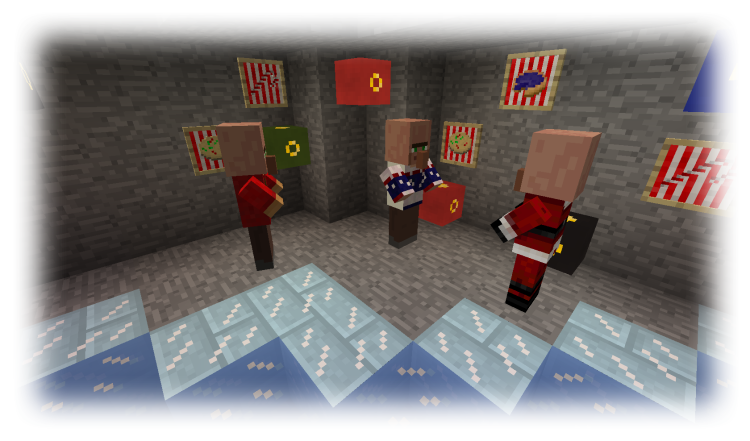 Unfortunately the mod is still far from done and the latest version was for 1.6.4. But even so, it features a lot of new commands and content that will make your holiday extra special.
Just like Christmas Festivities, Christmas Craft Mod is a mod that adds a bunch of little things that completes Christmas. From Christmas lights to Christmas socks, name it and this mod has it. To name a few, this mod adds redstone-powered X-mas lights, edible candy canes and gingerbread cookies, tree ornaments, wreathes, gold stars (the place on top of your tree), a Christmas tree stand item that magically grows to a tree when bonemeal is applied (you have to decorate the tree yourself making it exciting), presents that can be wrapped and unwrapped by other players, and a whole bunch more. But what makes this mod special is its realistic cleanup feature that makes the snow and cold realistically fade from your Minecraft world.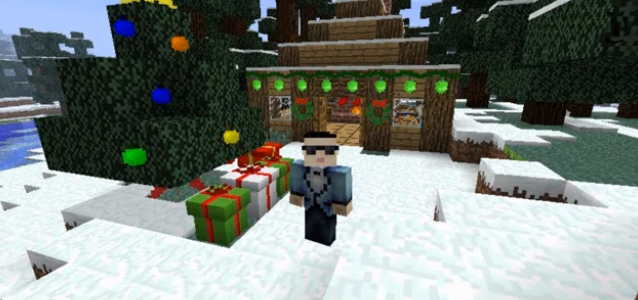 Aside from the items, the mod also adds new gameplay dynamics and mobs including present giving, ender elves mobs, and Creeper Claus that adds a ss-s-spice to your Chris-s-tmass-s-s carrolsss-s. The mod is especially intended for multiplayer, so gather a party and search for the rare Santa mob!
Minecraft Holiday Plugins
There is one plugin worth noting that will come perfect this New Year, and you guessed it right, this plugin has everything to do with fireworks! UltimateRockets is a Craftbukkit plugin that allows you to create different type of rockets and launchers to help you manage and automate the upcoming rocket fest. The plugin features helpful commands, launchers with infinite rockets and timed detonations, customizable rockets and so much more, making it so much useful on the New Year's Eve!
Get Your Server Ready for the Holidays!
Celebrate holidays without the obnoxious lag by using the strong and versatile Minecraft servers from EnviousHost.
EnviousHost provides top quality hardware and bullet speed connection to avoid lag and reduce latency to a minimum in order to provide one of the best hosting experience to users across the globe. So what are you waiting for? Install the festive things you like and do the New Year's countdown with us.