Mod Pack of The Month: Resonant Rise 3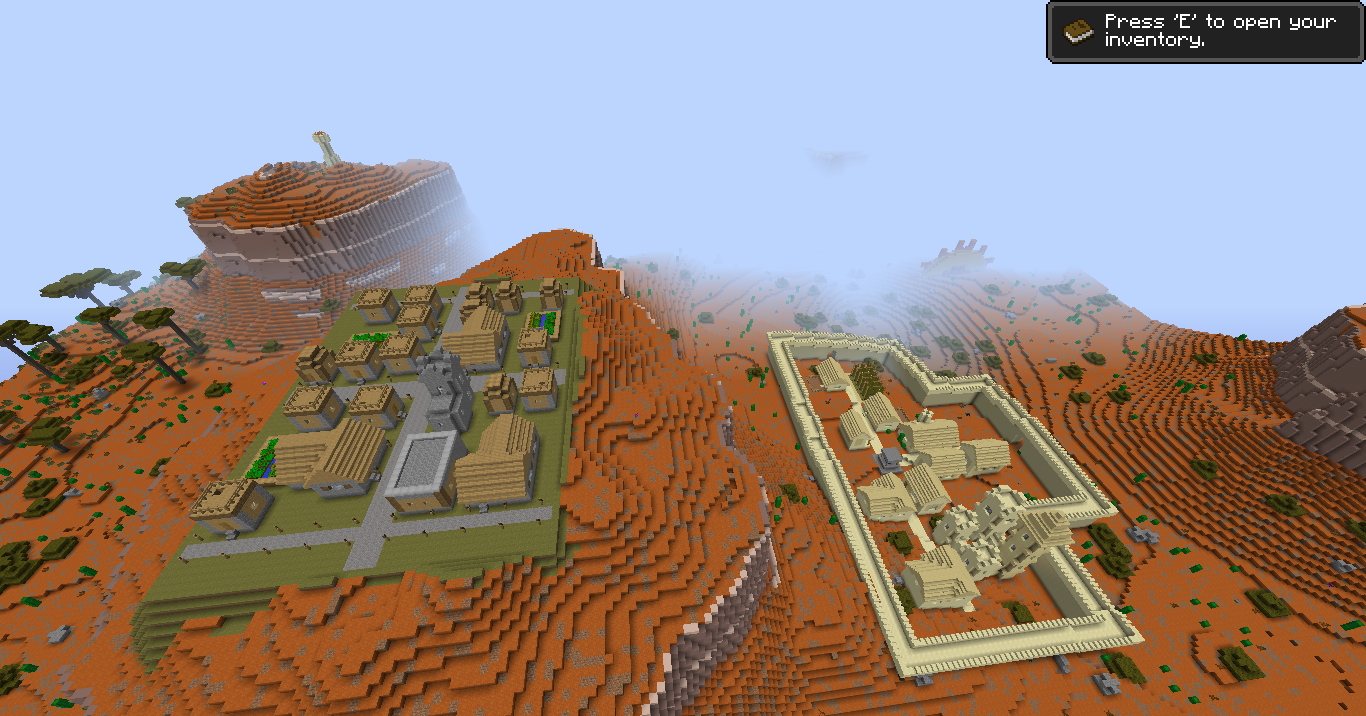 Experience the world of Minecraft from one generation to another with our June Mod Pack of the Month: Resonant Rise 3. This is one of our favorites!
What to Know About Resonant Rise 3
Resonant Rise 3 is a unique mod pack that features an extended history of the world of Minecraftia. It showcases six distinct historical periods, all the way from the days of cavemen to an era ruled with magic and advance technology.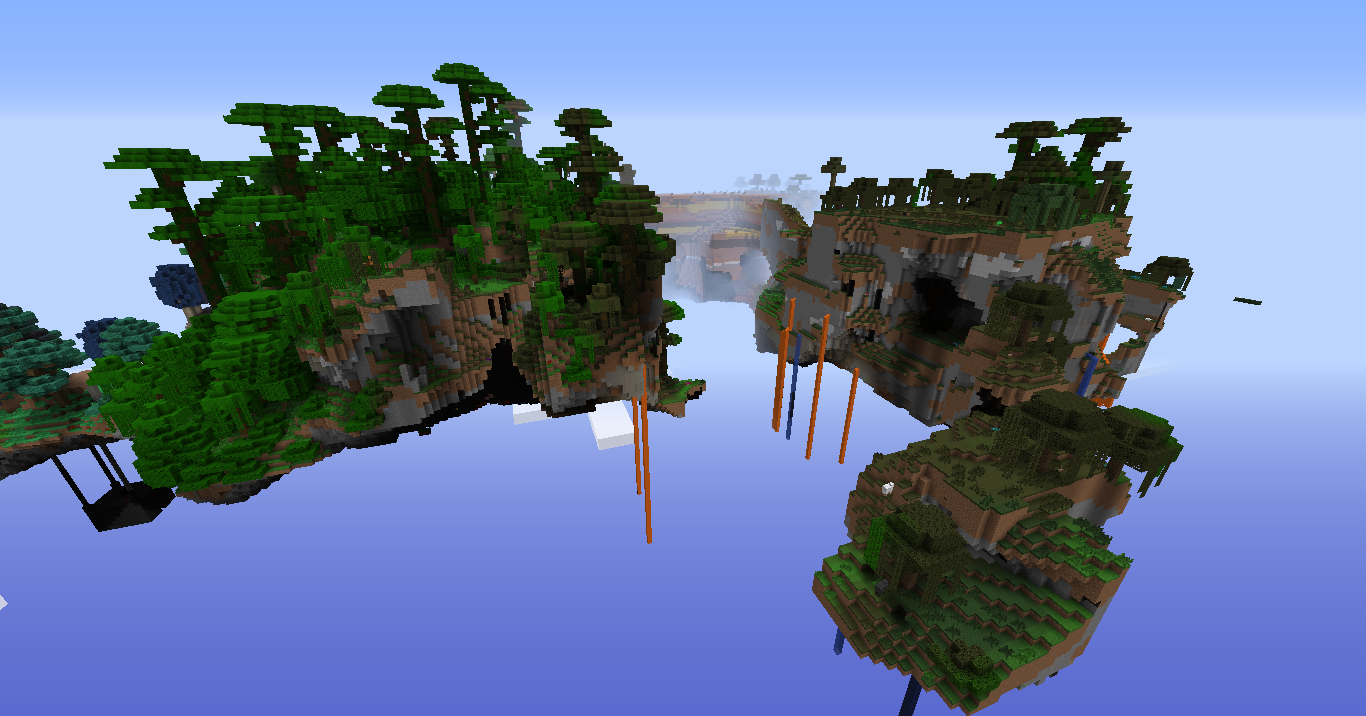 Unlike other packs, this unique pack doesn't just install everything in your computer and leave you with hundreds of mods mashed up together. RR3 is composed of several mini mod packs (also called subpacks) to choose from upon installation. Each pack has been created using mods chosen to represent a specific era in the world of Minecraft. Most other subpacks are created with the preferences of famous Youtubers. In general, Resonant Rise 3 is a very modular mod pack with tons of optional mods to choose from. At its core, RR3 is composed of admin and utility mods, performance enhancing mods, and a few content mods that won't much alter the general vanilla gameplay.
Mod Pack Content
As we mentioned above, Resonant Rise 3 contains hundreds of optional mods that represent different stages of Minecraftia that you might to play on your server. The pack does, however, contain only a few core mods – most of which are admin-based, slight tweaks, balancing mods, essential libraries, and utility mods such as WAILA (What Are You Looking At? mod). The pack also has a couple of content mods that aren't optional, including the famous Ender Storage mod, Backpacks, and Enchiridion 2 among others.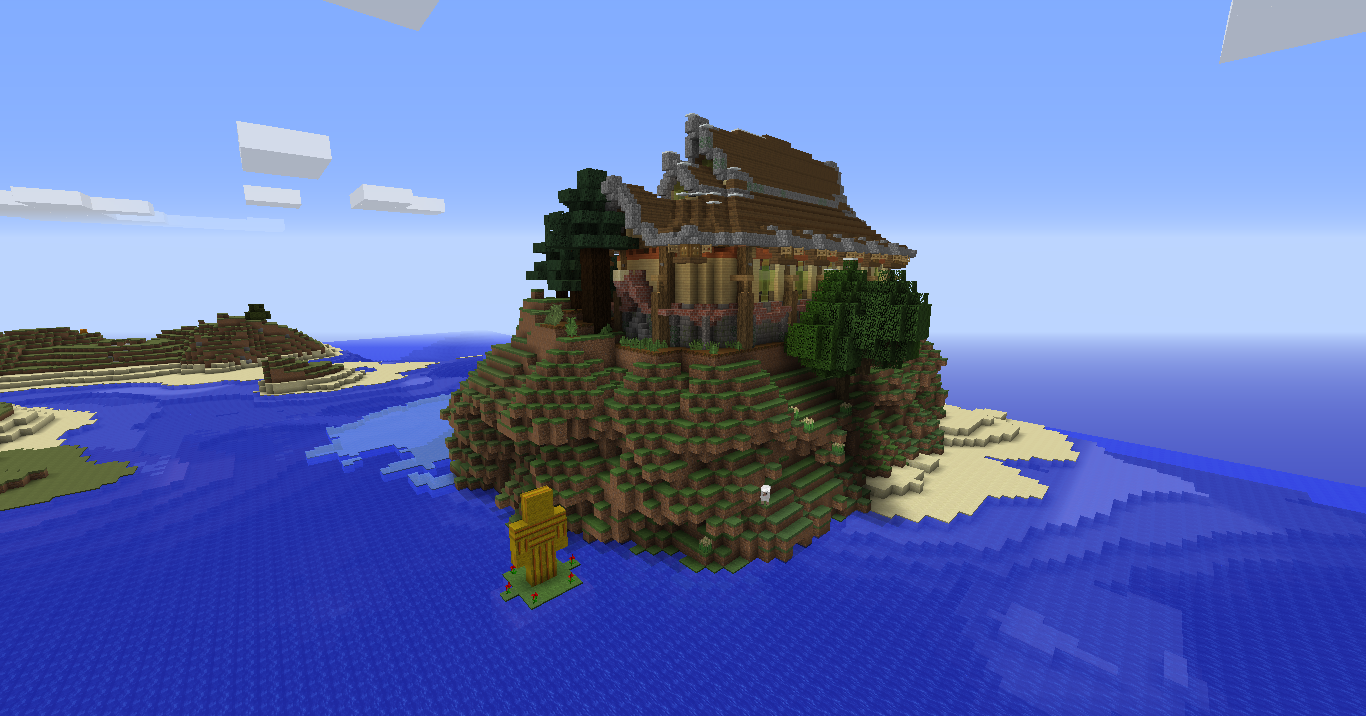 Currently there are six subpacks divided into 2 categories. The first category is the "Eternity", which has four subpacks: Lite, Mainline, New Lite, and New MainLine. The Lite and New Lite subpacks are for those players not looking to tax their machines too much. These packs have tier-based technologies that aren't too advance for the general users and the majority of these mods do not take away too much of the user's computing resources. The Mainline and New Mainline are for the average Minecraft players and feature a wide array of technology and content-heavy mods. The "New-" subpacks feature more mods than the their respective counterparts. The second subpack category is "Specials". This category contains only 2 subpacks: Project Flux and Absque Sole. These subpacks are compiled and created for famous Youtubers that play Resonant Rise 3. Project Flux was created for Flux Buddies 2.0, while the Absque Sole pack was built for KirinDave's Sunless Minecraft Series.
Mods Installed (Core)
Another One Bites The Dust
Apple core
Asie lib
Asie tweaks
Backpacks
Baubles
Bdlib
Bspkrscore
Chicken Chunks
Codechicken core + stuffs
Cofh core + lib
Commons code and commons-compress
Custom main menu
Dense ores
Enchiridion 2
Ender Storage
Enternal
Guide-API
InfernalMobs
Inpure Core
Iridium mod
Iron chests
IvToolkit
Jabba
Java 7 checker
Libsandstone
LunatriusCore
Mantle
MineTweaker
Mod Tweaker 2
MrTJPCore
Natura
Nei+ plugins
Nether Ores
Not Enough Keys
Not Enough Resources
Open blocks
Open eye
Openmodslib
RandomThings
Recurrent Complex
Sprinkles_for_vanilla
Thermal foundation
TtCore
Waila + plugins
WAWLA
About the Optional Mods
When choosing the subpacks you want, you may also install client-side mods that will enhance your gameplay. As you probably know, client-side mods will work with any setup without the need of a server-side version. You may also install several other mods in addition to the mods installed by the subpack, allowing you to mix and match just the right mod combination for you. Be aware, though, that when creating a modded server, all clients must have the same mods installed in order for them to join without a problem. Client-side mods are the exception here! Some mods do affect seed generation dramatically so you need to set them up first before starting a new world. However, I strongly advise that you try them out as some of the new world generation methods are pretty epic.
The mods installed by the subpack, as well as other optional mods are listed below:
Advanced Generators
Advance Machines
Advanced Repulsion Systems
Advanced Solar panel
AE2 Stuff
Ancient Warfare 2
Applied Energistics 2
Archimede's ships
Armor status HUD
Aroma1997Core
Aroma1997s Dimensional World
Artifacts
Artifice
Auracascade
Automagy
Balkon's weapon mod
Bibliocraft
Bibliowoods + plugins
Big reactors
Big trees
Binnie's mods
Biomes o plenty
Blood magic
Botania
Buildcraft +plugins
Calculator
Carpenter's blocks
Chisel 2 + plugins
Chococraft
Compact Machines
Computercraft
Computronics
Cosmetic armor
Craftheraldry
Damage indicators
Dark managerie
Decocraft
Dimensional anchors
Draconic evolution
EiralRC+ client config
Electrical Age
Enchanting plus
EnderCompass
Ender IO
Ender Zoo
EnhancedPortals 3
Eureka
Ex astris
Ex nihilo
Extra cells
Extra utilities
ExtraTic
Falling Meteors
FastCraft
FlaxBeard's Steam Power Mod
Flood lights
Fluxed crystals
Forbidden Magic
Forestry
Fossils & Archaeology Revival
Fun World Gen
Funky Locomotion
Gany's End, Nether, Surface.
Garden Stuff
Gendustry
GraviSuite
Greg's Lighting
Hardcore Ender Expansion
Hunger Overhaul
Hydraulicraft
IC2 Nuclear Control 2
Iguana Tinker Tweaks
Immibis Core + Peripherals
Industrial Craft 2 + API
Ingame info xml
Inventory Tweaks
K4lib
Lava monsters
logistics pipes
Magic bees
Magical crops
Magistics
Malisis Doors
Mekanism + generators, tools
Mettalurgy
MineFactory Reloaded
Mobius Core
More Chisels
Mouse Tweaks
Old world gen
Open computers
Openperipheral +addons
Opis
Ore dictionary integration
Ore dictionary converyer
Pam's harvestcraft
Pistronics 2
PneumaticCraft
Power Converters
Pressure Pipes
Primitive Mobs
Project Blue
Project E
Project Red + addon
Quiver Bow
QuiverMob
Realistc World gen
Redstone Armory
Redstone arsenal
Redstone paste
Refined Relocaton
Reliquary
Rf tools
Routers reborn
Sanguimancy
Simply jetpacks
Soul shards: reborn
Statues
StatusEffectHUD
Steve's Carts
Steve's Factory Manager
Steve's Workshop
Super Crafting Frame
TC Node Tracker
Technomancy
Thaumcraft 4+ addons
The Erebus
The Twilight Forest
Thermal dynamics
Thermal expansion
Thermal recycling
Thermal smeltery
TiC tooltips
Tinkerer's Construct
Tinkerer's Mechworks
Torcherino
Translocator
Tubes
Tweaks–RRino
Veinmminer
Voxel Map
Witchery
WR-CBE
Ztones
How To Install Resonant Rise 3 Mod Pack
To install this mod pack, you must first download and install its launcher:
1.  Go to the download page on ATLauncher's official website.
2.  Scroll down until you find the launcher that is compatible with your operating system and download the appropriate version.
3.  Once you've downloaded the launcher, move it into a separate folder. Launch the file. The launcher will download the necessary library files and once this is complete the ATLauncher will open.
4.  Press the second tab with the name "Packs" and find Resonant Rise 3.
5.  Press the "New Instance" button to create a client and download all the necessary files.
6.  Choose which optional mods you want to install. Proceed with the installation to get your own Resonant Rise 3 Mod Pack client.
EnviousHost's MOTM Server
Each month at EnviousHost, we do host a trial server where we feature the Mod Pack of the Month. You can try out Resonant Rise 3 for free all throughout the entire month of June. To join this month's MOTM, install The mod pack via ATLauncher and log in to our demo server here: motm.envioushost.com.
Remember, at EnviousHost we aim to help you get the best gameplay possible with our Minecraft Server Hosting packages. So what are you waiting for? Get your gears ready and play on your very own server today!