Our 10 Favorite Minecraft Shader Packs
We now have an updated list of 2017 shaders!
UGLY GRAPHICS! That's the most common reason why many potential players say they keep their hands off this awesome game. Fortunately for them this game is very modular. So much so, in fact, that its graphics can be altered dramatically by using Shader Packs. And in this article, we will show you our 10 Favorite Minecraft Shader Packs.
There are currently two ways to alter Minecraft's graphical features:
One is the built-in support for Resource Packs which changes the game's textures and sound packages. The other, more advanced way is to use a Shader Pack. This adds shadows, depth of field, waving grass, and so much more. The latter method, however, does not come with the game itself. You need to know a thing or two about modding the game. Luckily, installing Minecraft mods is pretty simple. Read on.
How to Install GSLS Shader Mod
1. First, you need to install the Minecraft Forge that supports the Shader Mod. Forge has their own installer, so all you need to do is download the installer for the desired version.
2. Once Forge is installed, head on to your Minecraft launcher, choose the new profile called "Forge" and run it once. On the Minecraft Title screen you will notice more texts indicating that Forge is installed.
3. Close Minecraft and head on to Minecraft's folder directory located at: "C:\Users\(USERNAME)\AppData\Roaming\.minecraft". Open the /mods folder.
4. Download the GLSL Shader mod here and make sure that it is compatible with the Forge version installed.
5. Once downloaded, put the file on the /mods folder inside the Minecraft Directory.
6. Start Minecraft again under the profile "Forge". In the start menu, press Options. Inside you will see a new button next to Language. This button is called "Shaders…". Now all you need to do is download a shader pack of your choice and put it there just like a resource pack.
Remember, just like resource packs, the shader packs are only client-side. Thus it can be used on servers without the need for server-side installations.
Our Top 10 List
We chose the Shader Packs included in this list because of what they do to enhance gameplay. These packs are awesome! We love each of those and hope you can enjoy them as well!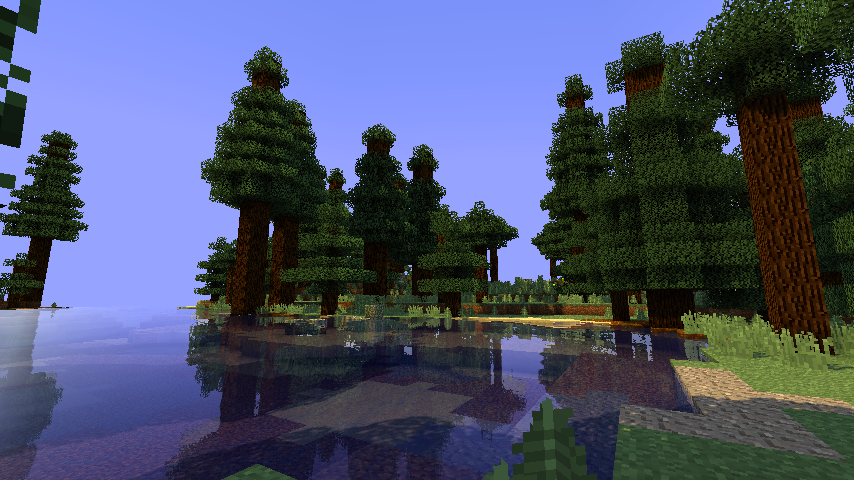 There are two types of Sildur's Shader: Basic, and Vibrant. Both are quite nice but the Vibrant version stands out more. Sildur's Vibrant Shader pack features one of the most stunning sun rays that we have seen, as well as highly saturated colors making the color of each object stand out. Day time has a nice yellow-orange shade and night time is very dark with a bright moon – making survival much more challenging. Fortunately, this resource pack also features dynamic torches – so holding a torch at night time provides an ample amount of light. Water is vibrantly blue with lightly visible water textures. Water transparency is also dependent on water depth.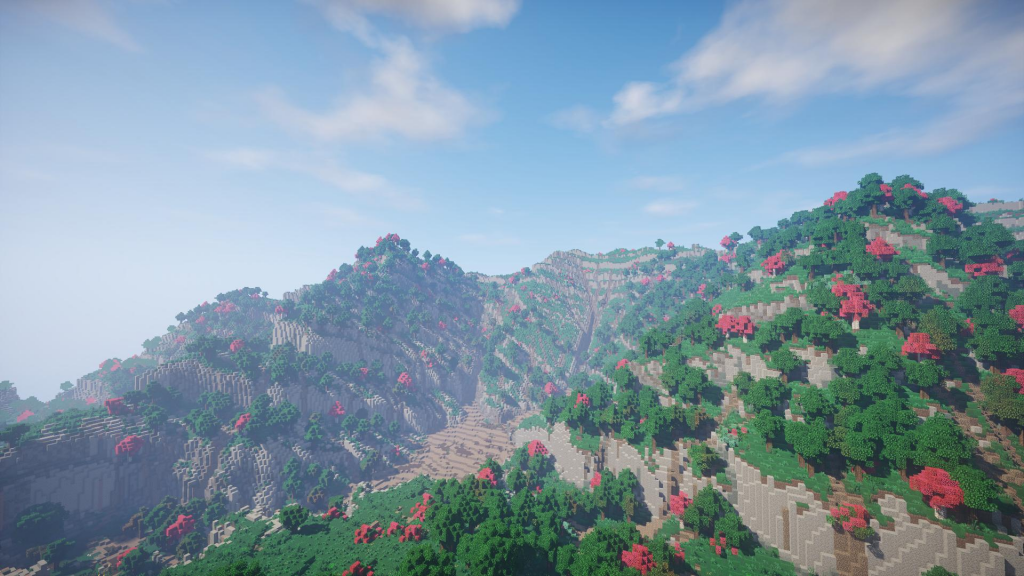 Chocapic13's Shader Pack features a nice improvement to Vanilla Minecraft's graphics and feel. This shader pack comes with amazing sun rays, beautiful clouds, and one spectacular night time sky! There are also additional Shader features like moving grass, reflective waters and more! Chocapic13's Shader Pack also features dynamic lighting on torches but it doesn't really come in handy since night time is a bit brighter than it is in Vanilla. Overall, this Shader Pack is pretty simple and features sweet, well-polished improvements to Vanilla Minecraft. If you're looking for a Shader Pack that doesn't stray too far from the the vanilla feel, this shader pack is the way to go.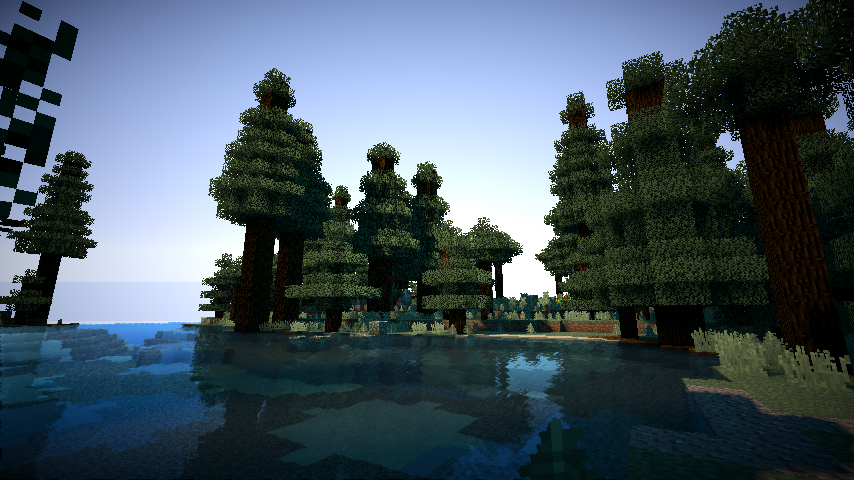 CUDA Shader is among the most known Shader Packs – and for good reason. The CUDA Shader makes the sun dramatic by giving it epic glares and awesome rays. Not to mention, it makes the sun 10x bigger. Day time shading is really bright and nights are even darker with sparkling stars. CUDA Shader also features dynamic torches with very noticeable differences between daylight and torch light shading. This Shader also as one of the most amazing DOF (Depth of Field) effects making it great for taking macro shots. Water on the other hand is very clear and unrealistic – allowing players to see everything below the water surface.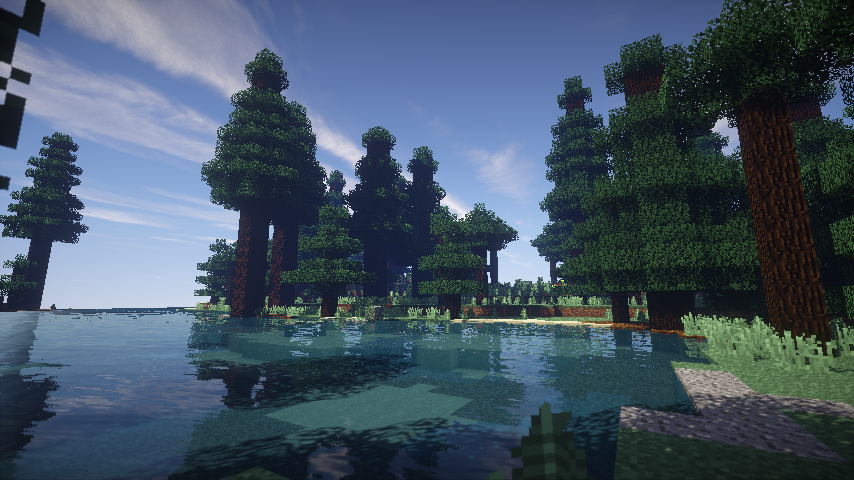 SEUS is probably the most famous Shader Pack. It features amazing DOF, high definition graphics, dynamic orange-tinted torches, epic realistic skies and so much more. This shader pack strives for only one thing – realism. And they did a wonderful achieving this. So far, SEUS features the best rain weather effects of any Shader Pack. Night time is realistically darker, making dynamic torches essential.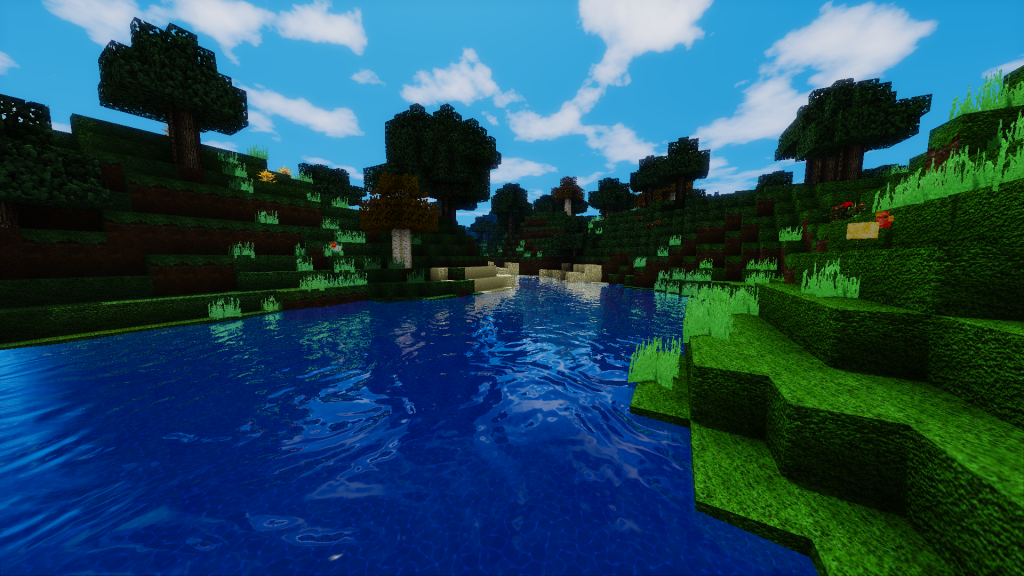 RRe36's Shader is a unique shader pack that gives the day time a red and brownish glow with the sun having a big circular ring. It also features nice and clean water. Night time darkness is a bit similar to Vanilla but this one has one of the most epic moon glows – perfect for night time pictorials.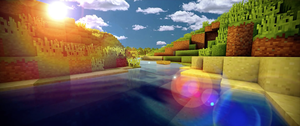 RudoPlay Shader is a simple Shader Pack that gives a bright yellow-ish day shade with a unique sun glare effect. Water in this shader pack has some visible texture, making it look a lot like in Vanilla at a glance. Night time is bright with little difference to the Vanilla lighting. RudoPlays feature no DOF. It's Ultra version features more effects but is very demanding of FPS compared to other Shader Packs.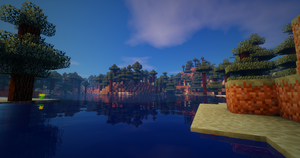 ZiipZaap's Shader is a unique pack that features highly contrasted and lowly saturated color setting. Day time features a very big sun with good glare and big rings. Because of the unbalanced nature of this pack, it might look very dark and very bright at the same time – making it a perfect shader pack for apocalyptic maps and gameplay. The water in this pack is a lot darker than normal, making it almost pitch black at night.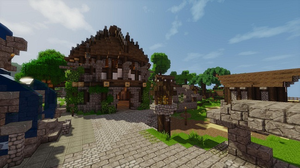 The Super Shaders pack provides a sweet, lightly yellowish shade during day time and a nice strong DOF. Grass and leaves wave lightly, producing a relaxing atmosphere. Water in this pack features a nice semi-realistic effect but is transparent enough to see the bottom. This shader pack also adds realistic clouds that look great at night time. The moon has a nice blue-ish horizontal glow that reflects on the purple tinted water for a romantic feel. Overall, this is a very good shader pack that produces a calm atmosphere.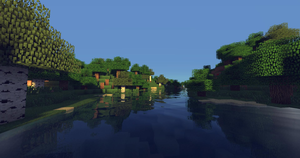 MrMeepz's Shader features dim and foggy shading with a very dark night time. Water has a nice effect and is transparent upto the depth of 3 blocks. This shader pack features a gigantic sun with good rays. Torches also features a red tint, making it different from day time. Unfortunately, this resource pack does not feature dynamic lighting. Fog also amplifies during the rain, making rainy weathers more gloomy. Overall this Shader Pack is well balanced, tilting a bit towards a gloomy and mysterious Minecraft vibe.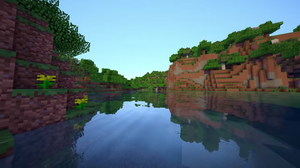 yShader is an underrated Shader Pack that features a nice balance between color and brightness. This Resource Pack is similar to Sildur's Vibrant but with less saturation. What makes this pack special is the fact that it is so light weight with almost no FPS drop. yShader is a Shader Pack specifically made for low-end PCs and those that uses Intel GPUs.
Throw Some Shade with Your Own Server
Host your very own lag-free Minecraft server with EnviousHost and experience performance, support and value you won't find with any other Minecraft hosts. EnviousHost also features server hosting services for Minecraft Pocket Edition (MCPE) and StarMade. So what are you waiting for? #GameOn!